Who's driving the autonomous network?
Autonomous networking, also referred to by various vendors as intent-based networking, experience-driven networking and – probably the most explanatory – self-driving networking, is central to the digital transformation gripping businesses on a global scale.
The digital transformation is characterised by the rapidly changing IT landscape incorporating new devices, upgraded applications and enhanced cloud services. While encouraging IT vendors to shorten their development cycles, the digital transformation also persuades IT managers to more rapidly evaluate and simultaneously integrate multiple technologies into their organisations.
In addition to autonomous networking, these technologies include artificial intelligence (AI) and machine learning. Significantly, the speed at which these technologies are developing is faster than many industry insiders have predicted.
Has this has caught vendors off guard?
According to a respected analyst, "many businesses are implementing digital transformation without success, and some fail entirely".
Just as the world of new-generation electric, autonomous, self-driving vehicles has spawned a new breed of vendor – with Tesla and other newcomers joining established but evolving brands on the top-sellers' list – so new IT vendors are joining established but progressive-thinking organisations in the battle for market share in the autonomous networking arena.
A respected market research report, which relies on qualitative data analysis methods to demonstrate market trends such as direction, maturity and the movement of key participants, spotlights the vendors best placed to tackle modern-day advances, such as autonomous networking.
These vendors will also be equipped to provide niche or specific solutions that get to grips with the pervasive technology shifts that are changing the way organisations manage their businesses, address customer demands and generally compete in the marketplace.
Qualitative analysis is also able to identify visionaries – be they organisations or individuals – who have proven skills in deploying autonomous networks that enable IT infrastructures to meet increasing demands for improved productivity and enriched user experiences.
Unfortunately, as electric vehicles – and in particular their batteries, charging and management systems – often feature proprietary designs, so automated networking solutions today often lock users into a specific vendor from both product and philosophy perspectives.
Electric vehicle drivers must look forward to the day when they can exchange a depleted industry-standard battery pack for a full one in as much time as it would take to fill a petrol tank – rather than endure the enforced, time-consuming wait to recharge their proprietary power source.
Significantly, the speed at which these technologies are developing is faster than many industry insiders have predicted.
Fortunately, IT managers are now in a position to ensure their future-oriented autonomous networks remain open and unencumbered by proprietary hardware and software. Users are encouraged to take time to read the fine print in their contracts and ensure that terms like "multi-vendor", "open-ecosystem" and "open standards" are present, factual and demonstrable.
There is also the question of scalability: Users should seek out dependable reports and insights that reveal the means by which a vendor's autonomous network might scale – on demand – across an organisation's expanding head office campus and out to branches and affiliate companies.
Having trust in the technology is also important. As organisations begin to realise the benefits of automated networking and its AI and machine-learning derivatives, strategies must be formulated to smooth the hand-over of tasks and functions previously carried out by staff members or consultants.
Strategies for gaining confidence and faith in an automated solution will be needed as well as tools allowing operators to verify and confirm the validity and accuracy of the network's intelligent reasoning and independent decision-making.
Vendors will also play an important role when it comes to moving towards the next phase in the quest for total autonomy – the autonomous enterprise.
This is an emerging industry trend that's being addressed in a number of different ways. The common denominator is the need to optimise and leverage cognitive thinking, machine learning and AI to detect anomalous behaviour from Internet of things  devices, users and applications – and automatically resolve issues without human intervention.
It's noteworthy that within the IT industry there are substantial differences over the type and scope of the foundations needed for enabling the secure, scalable and efficient use of the cloud, networking edge and appropriate applications in a fully-autonomous corporate environment.
IT managers heading down the path of enterprise automation will do well to remember the words of Microsoft founder Bill Gates: "The first rule of any technology used in a business is that automation applied to an efficient operation will magnify the efficiency. The second is that automation applied to an inefficient operation will magnify the inefficiency."
In this light, a recent industry-wide study by a respected global leader in consulting and technology services reveals that enterprise-scale automation, still in its infancy, should not be seen as a solution that delivers an immediate return on investment. The payback, it says, comes as automation-at-scale reaches critical business processes.
It is therefore obvious that organisations need leadership and guidance in order to recognise and re-organise around new opportunities delivered by automation technologies.
Good advice to organisations contemplating an autonomous network is to continue to cultivate digital talent while emphasising change management. And maintain a sharp focus on innovation in partnership with a trusted vendor as part of an all-embracing digital transformation programme.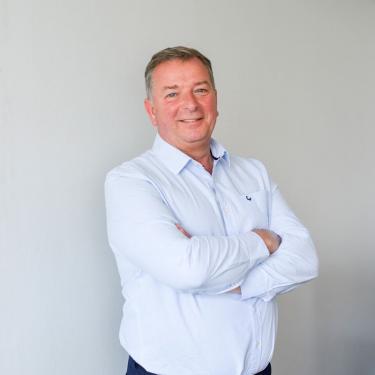 Director, Duxbury Networking.

Paul Stuttard is a director of specialist distributor Duxbury Networking. Currently Cape-based, he has been with the company for 29 years and has extensive experience in the IT industry, particularly within the value-added distribution arena. His focus is on the formulation of future-oriented network optimisation strategies and business development objectives in collaboration with resellers and end-users in Southern Africa.