Tech heralds changing banking landscape
SA's banks are undergoing massive transformation, as consumer demand shifts and the digital age diversifies.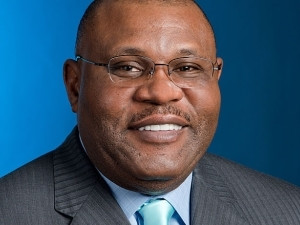 With SA's banking consumers growing in number and demands shifting, as technology reaches more hands, the country's banks have to innovate like tech companies - rather than just banks.
This is according to George Mayes, executive VP and COO of Diebold, a global ATM company that provides services and solutions for a third of all ATMs in SA.
An ATM - or automated teller machine - is an electronic device with embedded telecommunications technology that enables customers to perform financial transactions without the need for human interaction.
Mayes says consumer demand is driving new banking technologies and there are a number of emerging solutions for the South African market that will assist financial institutions in rethinking their overall branch experience.
SA banking tech
He says branch transformation will require new solutions, as well as new uses for current solutions. Looking at the future of banking, Mayes says: "ATMs will take on new capabilities to become truly self-service and assisted-service banking terminals - enabling consumers to perform a vast majority of transactions that they typically go to a teller for."
In SA, says Mayes, banks are looking to enhance their ATM terminals with mobile connectivity, allowing customers to pre-stage the transaction before they arrive at the branch. "Tablets will be used by branch staff to further assist customers. Also, to ensure that banking remains a 'human' interaction, we'll see greater uses of two-way video conferencing - both at the ATM and also within dedicated video conferencing rooms."
He says biometrics is another "next big thing" in banking, with increased availability of the technology driving consumer interest. "Apple's inclusion of a fingerprint scanner on the new iPhone late last year reignited conversations about biometrics by making the technology available to the masses."
Mayes says the interest in biometrics stems from the two main consumer expectations it is able to deliver - convenience and security.
"In recent research commissioned by Diebold, consumers said they are concerned about security and depend on their financial institutions to keep their financial assets and personal information secure.
"Apart from convenience, consumers are attracted to biometrics, because it is perceived as more secure. The fact is adding biometrics as an element of multi-factor authentication does increase security. The key here is multi-factor authentication. Layering biometrics onto one or two other factors greatly minimises the potential for theft and fraud."
In response to concerns around the viability of the technology and the level of security it can realistically offer, Mayes says biometric technology has evolved to the point that it is about 99.7% reliable. "Factors such as lighting, wavelengths, detecting heat - or even detecting circulation - increase security. This can also be backed up with PINs, retina scanning and voice recognition."
SA has an advantage over certain developed markets in this area, notes Mayes. "In some developed markets, privacy issues are a challenge to rolling out biometric technology. However, in SA - as home affairs builds a large fingerprint database (for IDs, drivers' licences, etc) - this technology could be a reality soon."
He says biometric technology has been used for years, and is popular in markets like Brazil.
SA's institutions
Diebold partners with a number of SA's financial institutions - including Standard Bank, Capitec, UBank, FNB and Nedbank - to help facilitate innovation and secure transaction environments.
He says the ultimate goal with the company's local partners would be to integrate platforms and devices - from iPhones and iPads - into a common ecosystem, where all transactions can be performed.
"The next evolution will be being able to perform bank transactions from your smart TV using your voice - particularly for older generations, who are not as accustomed to using smartphones."
That is for SA's higher living standards measure (LSM), says Mayes. For the lower LSM markets, including rural areas where there is a higher concentration of unbanked individuals, Mayes says new banking technology will bring significant change.
"[For example] those who cannot read can make use of biometric technology as a means of authentication. There are a number of banking solutions these consumers can take advantage of."
FNB
Aziz Cassim, head of self-service channels at First National Bank (FNB), says the bank continuously looks at ways of keeping track with latest technology and enhancements for the benefit of South Africans.
He says the bank is not currently in a position to formally announce specific new features yet.
FNB's ATMs currently operate on Windows XP. Cassim says with support for Microsoft Windows XP coming to an end next week, FNB is implementing a solution. "The plan includes the replacement of old devices (that cannot operate on Windows 7) and upgrading newer devices to Windows 7."
In September, FNB announced it had replaced its old Mini ATMs with 960 Slimline ATMs across SA. The new FNB Slimline device includes touch-screen technology.
Seth Maanda, head of sales and marketing at FNB Transact, said at the time that FNB's Slimline ATM was designed specifically with South Africans in mind - in particular those who are remotely situated.
"Most of their everyday banking can be done at their local spaza shop or store. The Slimline ATM allows branchless banking as customers can purchase prepaid airtime, electricity and Lotto, eWallet and cardless services. They can also check their balances and make transfers and payments."
The Slimline ATM operates in the same way as an FNB Mini ATM. When drawing cash, a slip is issued and then cashed at the retailer's till.
A survey by Finscope Consumer Study 2012 shows that people in rural and lower income groups spend nearly 100% more time, 47 minutes opposed to 23 minutes, accessing banking such as an ATM.
FNB has about 5 700 ATMs across SA.
Absa
Yesterday, Absa announced its plans to become a fully-digital financial services provider, focusing on technology-driven initiatives to meet customer needs.
Arrie Rautenbach, Absa head of retail banking, echoes Mayes' sentiments around biometrics, saying it is "a hot topic".
"Absa has long had biometric capability and have successfully used biometrics in branches since late 2011. The purpose is to verify the authenticity of the customer's identity document (green ID book) when opening an Absa account.
"This is done by submitting an image of the South African ID, together with a randomly selected fingerprint of the customer using a biometric device that sends the message to the Department of Home Affairs, which in turn scrutinises the records and verifies that the fingerprint matches that of the identity document image."
He says the whole process is completed in a matter of seconds.
Last October, Absa invested more than R550 million to improve and enhance its ATM network and expand self-service banking facilities.
"Enhancements to the network include ATMs, which provide convenient card-less transactions like cash deposits, CashSend, Scan 'n Pay (which provides simple bill scanning and payment) and contactless card services for Absa's PayPass and My City cards.
"The ATMs also provide immediate short-term instant loans and e-Stamped statements, eliminating the need for customers to go into a branch."
Absa has over 9 000 ATMs across SA.
Nedbank
Preni Naidoo, executive of self-service banking at Nedbank, says biometrics is "definitely something to look forward to".
However, Naidoo says it is currently not an industry-accredited validation method. "It can be used internally to enhance the client experience until such time that it becomes an industry-accepted validation option."
He says ATM manufacturers are looking at enhancing the functionality on ATMs to enable additional service-related transactions, including the interactive teller option that allows clients to communicate with bank staff located in contact centres.
Nedbank is also migrating its ATM network from Windows XP to Windows 7, he says. "[This] will mitigate the risk of not having adequate support on Windows XP."
Naidoo says the nature of ATMs in SA is changing fundamentally. "The purpose of ATMs is extending beyond simply providing cash, to devices that offer additional value-added services.
"In addition, ATMs are now used as a means to communicate on a more personal level to clients, as well as to offer service capabilities to clients."
New technology enables financial institutions to interact more with clients via the ATMs - a trend Naidoo says is set to continue, with the ATM playing an increasingly important role going forward.
Nedbank has 3 370 ATMs across SA.