Big data makes NSA dysfunctional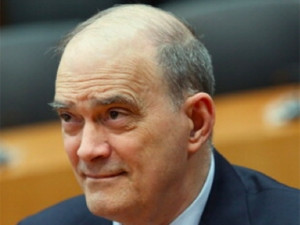 A former director of the National Security Agency (NSA) Bill Binney says mass surveillance is a big problem, and covers the entire planet, including Africa and SA, with no exceptions.
Stories about NSA surveillance programmes have littered the headlines since 2013, following the leaks of secret documents by famous whistle-blower Edward Snowden.
However, it seems the more we hear, the less clear things are, and questions have been raised as to whether mass surveillance is even relevant to businesses and other organisations in SA. Binney believes it is, and will be presenting at ITWeb Security Summit 2015, to be held at Vodacom World from 26 to 28 May.
In his presentation 'Unveiling the intelligence agencies', he will discuss the threat posed by the NSA, how too much data could be compromising its effectiveness, as well as solutions to the problem.
Big data
Currently, he says, the NSA collects and stores more data than it could possibly analyse, and use to effectively uncover intentions and capabilities of threats. He adds the agency needs to focus and is obviously having problems doing that.
"A clear indication of this state is the White House Big Data Initiative that it released in early 2012, that is asking industry to come up with programs that can go through big data and find things that are important for people to look at."
Binney says the NSA threat is a growing one, as it is becoming dysfunctional as a result of all the data it make its analysts look through. "And an indication that the problem is only getting worse is evidenced by the latest building plans for a new 2.8 million square foot facility on Fort Meade. It's about three times the size of the NSA's Bluffdale, Utah facility, and will probably be completed in about five years. This is forward planning on NSA's part, as Fort Meade will be completed at around the same time the Bluffdale data centre will be full."
In terms of a solution, he believes the way forward should be to focus collection of data to only those in proximity to "bad guys" in the social graphs or those who are showing properties that may suggest they need to be looked at.
Snowden supporter
Although recent reports have suggested Binney is critical of Snowden, who first lifted the lid on NSA snooping, over his comments about hacking into China, Binney says he remains a strong supporter of the whistle-blower.
In 2013, Snowden claimed to have proof that the US had been hacking into Chinese computer networks since 2009 at least, and that this was only a small part of many thousands of similar hacks by American cyber operatives around the globe.
He says his comment about Snowden moving from whistle-blower to traitor, was more to the reporters that they should not publish things that show operations capabilities or targets. "The main issue is our democracy and will we be able to continue it - that overrides everything. The path that our elected leaders have taken is what I would refer to as true treason. They are destroying the foundation of our country and republic/democracy."
Binney was recently awarded the Sam Adams Award that is given annually to an intelligence professional who has taken a stand for integrity and ethics. "This award is given by men and women who risk everything to expose government and industry criminal activity, fraud, waste and abuse. It was a high honour to be recognised by people of such high character and integrity."