Cisco Capital re-launches in SA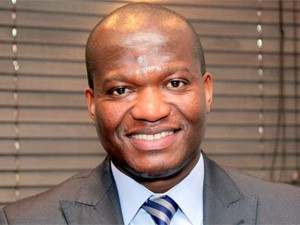 Cisco SA sees its global financing solutions as a vital pillar to drive growth in the local market, at a time when cash is not readily available for infrastructure investment.
Kristine Snow, president of Cisco Capital, is in SA this week as the unit re-launches to the local market, in a bid to drive growth in an environment where cash flow is constrained. She says Cisco is investing in its financing arm and is looking at emerging markets for growth opportunities.
Cisco Capital offers financing and packaging that allows companies to take ICT spending out of operational budgets instead of capital, and aids them to streamline cash flow when there is a gap between spending and income, Snow explains.
"Cisco Capital, wholly-owned by the US company, was set up in 1996, while Cisco has been around for almost three decades. It has $9 billion under management globally and the portfolio is performing as if it is an investment-grade portfolio."
Snow notes that the unit has low default rates.
Alpheus Mangale, MD of Cisco Systems SA, says the local market is ripe for infrastructure investment, and the company wants every one of its sales to be financed through Cisco Capital. He says there is a huge opportunity for growth in SA.
Cisco Capital, which allows for new consumption models, is an important pillar for growth, says Mangale. "Cash is not readily available."
Mangale adds that the current economic outlook, when wallets are tight, drives Cisco Capital offerings. Says Snow: "We find our business is strong during economic downturns."
Cisco established a presence in SA in 1995. Cisco Capital offers finance for networking and communications technology and services for Cisco customers and channel partners in more than 145 countries worldwide.
Mangale says more than 85% of its business is done through channel partners, and the financial offering aids these entities to grow their business as well.