Children trump adults with online savvy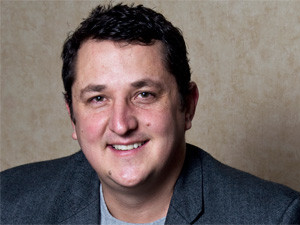 The children of today are largely more up to speed and compliant with online laws - both written and unwritten - than the average adult.
This emerged yesterday, during Google SA's campaign commemorating the 10th anniversary of Safer Internet Day (SID). Celebrated worldwide in over 90 countries, SA yesterday joined the movement, which encourages the safe and responsible use of the World Wide Web via connected technology, including mobile.
Started in Europe in 2004, SID has taken place annually on the second day of the second week of February. This year, Google SA joined forces with its online child safety campaign partners to spread awareness of the dangers the online world presents. Brett St Clair, head of Google Mobile SA, notes that these dangers are a parallel of those children face "in the real world".
The Department of Communications and Africa's largest social networking company, Mxit, also got on board to promote a safer online environment for SA's youth. Representatives from participating organisations spent the day at Dainfern College hosting a series of safety workshops for learners, parents and teachers - aimed at equipping children and parents with the right tools and knowledge to help them use the Internet responsibly and safely.
Online outlaws
Having taken a group of grade 7 learners through an online UK-based test, "Accidental Outlaw", which tests one's basic knowledge of online law, St Clair says it is "interesting" to see how well the children fared.
He says the grade 7s beat the average adult score hands down. "With Accidental Outlaw, 0% is the best score you can get. The average adult score is about 40% ? and the children all scored much lower than that."
According to research conducted by the Accidental Outlaw team, less than 50% of people could correctly spot illegal activities when given a number of scenarios such as defamation, copyright infringement and hacking.
"More than 2 000 people completed nine tests as part of the research, measuring their ability to spot online activities that break the law."
The study identified five top risk areas, namely uploading copyrighted content, blogging, privacy, defamation, and uploading and downloading of music illegally.
Safety first
Google SA country manager Luke Mckend says Internet safety is a top priority, considering there are over 8.5 million South Africans currently online, according to World Wide Worx.
"We are partnering once again with a number of government and child protection organisations, jointly promoting the safe use of online space, and protecting children on the Internet."
Google started its Online Child Safety campaign with the launch of the Family Safety Centre Web site last year, comprising online safety tips and tools from parents at Google. Advice includes how to use the Internet properly, keeping online access public, and using child-safe software.
Google's SafeSearch blocks pornographic and explicit content from search results. The firm says it works continuously with coalitions of law enforcement and technology companies to develop new solutions aimed at eradicating child pornography on the Internet.
Deputy communications minister Stella Tembisa Ndabeni-Abrahams says children are the department's primary consideration, "especially as their exploration of the wide-open world of cyberspace increases; particularly on mobile phones".
Ndabeni-Abrahams says the department is committed to supporting the role of the ICT private sector in protecting youth who have an online presence. "We want to see South African children develop into the innovative, creative and critical thinkers of the future. By collaborating with Google on this noble initiative, we are sure that our intervention will go a long way in the creation of a community of 'techno-savvy' citizens who have the knowledge and power to uphold good values and morals online."