DocFox, global law firm simplify FICA compliance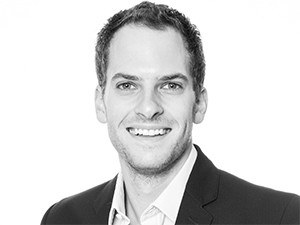 Fintech start up DocFox has partnered with global law firm, Norton Rose Fulbright (NRF), to provide a digital solution to help companies simplify the FICA compliance process through document authentication.
DocFox is a member of AlphaCode, a Rand Merchant Investments club for fintech start-up entrepreneurs. The start-up says it offers a higher level of authentication than current paper-based solutions. It conducts various fraud checks using the latest technology to ensure document authenticity and compliance. Its cloud-based Web application simplifies and speeds up the entire FICA process.
"Legislation prescribes that in non-face-to-face interactions, companies must take 'reasonable steps' to verify a client's identity. Certified copies of documents, while commonly used, do not provide concrete proof of authenticity," adds DocFox.
The start-up works closely with NRF to ensure compliance with all the relevant legislation - all communications with clients can be white-labelled by the institution.
"DocFox is a sophisticated yet easy-to-use Web application that helps customers submit their FICA documents electronically in just a few taps. Customers can upload copies of their proof of identity and address documents, or submit documents using their smartphone camera," says DocFox CEO and cofounder, Ryan Canin.
DocFox is now available to the South African market, with plans to expand internationally via its US investor network and Norton Rose Fulbright's global presence across Africa, Europe, the US, Canada, Latin America, Asia, Australia, the Middle East and Central Asia.
Marelise van der Westhuizen, director of Norton Rose Fulbright South Africa, says: "Our firm advises many of the world's leading banks, asset managers, financial investors and insurers and consequently has detailed country-specific regulatory knowledge. We have worked with DocFox to codify FICA legislation into intelligent decision engines which assess what is required for every application in a simple, secure and compliant way. We are also closely monitoring know-your-client trends in compliance internationally."
Various companies have already signed up to the 'Know Your Client' tool, she adds.
Dominique Collett, RMI's senior investment executive and head of AlphaCode explains: "The regulatory landscape is becoming an exciting space to be playing in. Consequently regtech start-ups are starting to revolutionise the financial services industry. DocFox has found a way to address a very real problem that all financial institutions face daily while adding tremendous value and removing a real pain point. The partnership with Norton Rose Fulbright makes this start-up even more attractive - the backing of a global law firm which has vetted processes gives potential clients peace of mind and DocFox instant credibility."