WAN on the wane
As the traditional wide area network's star seems to be fading, the industry is waxing lyrical about SD-WAN.
It's no secret that many companies, particularly those with distributed branches, are having difficulty maintaining traditional wide area network (WAN) infrastructures in the face of the proliferation of cloud computing, including software as a service (SaaS), infrastructure as a service (IaaS), platform as a service (PaaS) and a slew of mobile applications.
While IT managers are increasingly required to provide high?quality WAN services to branches, they are faced with challenges that include increasing performance shortfalls, a lack of operational flexibility and budget over-runs on time-honoured MPLS (multiprotocol label switching) networks.
Undoubtedly, conventional WANs will not live up to future expectations, particularly as IT is rapidly evolving, altering business dynamics and traffic flows within most companies.
Mushroom clouds
Today, innovative, data-intensive, cloud-based, Internet-oriented applications are mushrooming, causing workloads on the network to spiral out of control. Users demand high-quality video, for example, along with access to bandwidth-intensive Internet and remote applications. These are the main reasons why the traditional hub-and-spoke WAN's star, once bright and shining, is on the wane.
Another cause for the WAN's disfavour in the modern context is that data traffic from a company's outlying branches to a centralised data centre cannot offer low-latency, high-performance access to cloud applications.
Crucially, the security and management demands allied to disparate traffic flows add to the complexity of the traditional WAN as it relates to the management of branch operations, thereby increasing costs for the entire company.
The question is: how to future-proof the WAN?
Over the past 18 months, there has been a ramp-up in the number of technologies appearing on the market designed to improve the performance of the corporate network, from a wide range of perspectives.
Conventional WANs will not live up to future expectations.
The next phase
One of the most practical, visionary solutions to emerge is the software-defined WAN (SD-WAN). At the leading edge of software?based networking developments, it presents a viable value proposition for companies with broad footprints. It is seen as the next step in the evolution of the network.
Key benefits of an SD-WAN include its agility and the ability to speedily and cost-effectively deploy bandwidth, firewall, security and other services to distributed branches, without the need for manual configuration of remote resources.
These "zero-touch" configuration services, facilitated by dynamic path selection, dynamic traffic engineering and link condition analytics, all based on company-defined business intent policies, can be boosted or reduced to mirror business needs at any time.
Significantly, broadband links (fibre, ADSL, wireless and even LTE) are easy and quick to deploy at a fraction of the cost of equivalent MPLS circuits. In addition, SD-WANs are able to support multiple link-load-balancing-per-packet to maximise link throughputs, further reducing the cost burden.
From an efficiency standpoint, an SD?WAN provides secure, high?performance connections from the branch to the cloud, without the need to backhaul traffic through distant data centre aggregation sites. It therefore eliminates the backhaul drawbacks such as latency, jitter and loss of packets common to MPLS networks.
In this light, quality of service benchmarks can be applied dynamically to the increasing number of applications recognised by the SD-WANs, boosting the user experience.
Importantly, an SD-WAN provides the IT manager with the highest levels of visibility, application performance and policy management. For example, it has the ability to prioritise traffic through the use of tools capable of automatically changing traffic flows according to current network conditions.
Similarly, the real-time analytics on actual link conditions associated with SD-WAN technology enable sub-second traffic steering around blackouts and brownouts. Data harvested provides management with valuable inputs, which can be used to improve the system going forward.
What's more, analytics-based actions can be defined in such a way that the network responds automatically to certain activities and events.
The first steps towards the adoption of a fully-fledged SD-WAN often begin with the development of a hybrid WAN, a mix of MPLS, Internet VPN and public Internet, which allows mission-critical applications to run on current MPLS circuits, with cloud and social media being directly available from remote branch sites without backhauling through the central site.
Over time, companies can migrate traffic growth towards the more cost?effective Internet bandwidth without having to change the existing MPLS network or "rip and replace" an entire infrastructure. Management is easily executed via a central consol.
Is SD-WAN a disruptive technology? Many industry watchers and analysts are convinced it is, suggesting it will have its biggest initial impact in the retail and financial services sectors, where it will continue at the forefront of data and application delivery in the years ahead. Some predict more than 25% of all distributed companies, globally, will initiate the technology's adoption by 2019.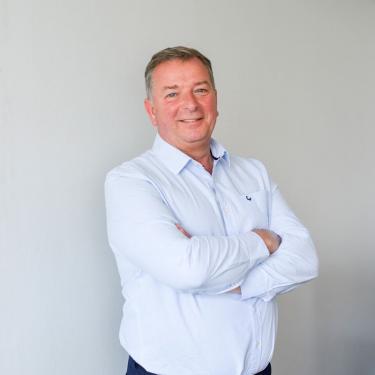 Director, Duxbury Networking.

Paul Stuttard is a director of specialist distributor Duxbury Networking. Currently Cape-based, he has been with the company for 29 years and has extensive experience in the IT industry, particularly within the value-added distribution arena. His focus is on the formulation of future-oriented network optimisation strategies and business development objectives in collaboration with resellers and end-users in Southern Africa.