Facebook intros YouTube-esque earning model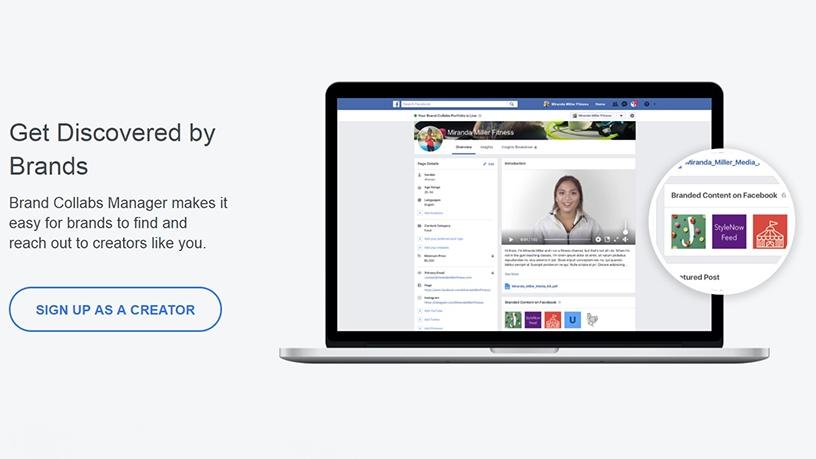 Facebook has announced a series of updates on new ways for video creators to build a business on the platform by earning money through subscription models or video adverts.
Last year, the social network said it planned to become a video-first platform and would concentrate on growing video, especially on mobile, across all its platforms over the next three years.
This week, it unveiled a series of ways for individual creators and brands to make money on the videos they post to Facebook, borrowing a similar model from rival platform YouTube.
"We want to provide different ways for creators to make money on Facebook, so they can choose what makes sense for their content and community," write Fidji Simo, Facebook VP of product, and Sibyl Goldman, Facebook director of entertainment partnerships, in a blogpost.
"For example, creators with longer content that fans come back for can monetise effectively through ads.
"Creators with super-fans or niche content can earn money directly from their audience through fan subscriptions or digital goods. Branded content can work for a range of creators who have audiences that businesses want to reach."
The new Brand Collabs Manager helps creators be discovered by brands for new branded content collaborations. The portal lets brands search and find creators with which to potentially establish deals and partnerships. Facebook says this has been tested with a limited set of partners and will now be opened up more broadly.
The social network has also been testing a way for fans to support creators they love through a subscription service. Fans pledge $4.99 (around R68) per month in exchange for perks like exclusive content and a badge highlighting their status as a supporter. This feature is now being expanded to more creators.
To be considered to make use of Facebook's monetisation products, creators need to meet certain standards. These include sharing authentic content, having an established audience and complying with community standards.