Dell EMC aims to have industry's best partner programme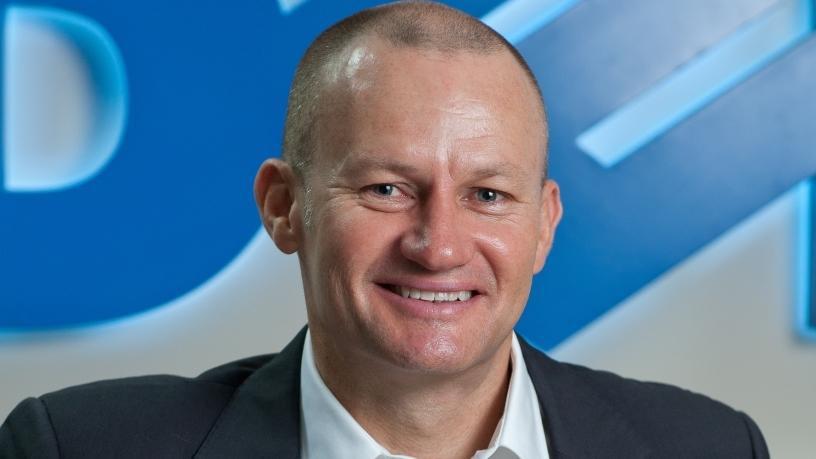 While the merger between Dell and EMC may have been completed (on paper, on 7 September 2016), much hard work lay ahead as the two giants aligned their businesses.
Since then, there has been 21 quarters of share gain in clients.
Other companies don't have what we have, and those that had what we have, decided to break themselves apart, which made things a little easier for us.

Michael Collins
Michael Collins, senior VP: channel, Dell EMC EMEA, told ITWeb this week at Dell Technologies World in Las Vegas that a year after the companies came together, 'the results have far outperformed our expectations'.
"We've beat our plan last year by $1.3 billion, and if you look at the year, our performance just got better. We were dealing with two organisations, two programmes, two sets of partners. So nothing has gone too far wrong.
"The day Michael Dell put these businesses together, he stood in front of the audience at Dell EMC World in Las Vegas, and said 'We're in it. We're an end-to-end company, from the edge to the core to the cloud, and we're unique in that way'.
"Clients have bought into us, and it gives us extreme scale. Other companies don't have what we have, and those that had what we have, decided to break themselves apart, which made things a little easier for us."
"We've taken a $74 billion company to $80 billion, which is not bad in a market that started off the year pretty flat."
Collins said Michael Dell spends a lot of time 'on the road' meeting customers and partners around the world.
"He mostly listens. He may talk for a while about what he sees happening in digital transformation around the world, and the role that IT's playing in business."
"He used a great example on stage when he said 'asking Google what their IT budget is, is not a very smart question'. It's becoming common that more and more companies become IT companies, even if they're in the business of hospitality or transportation. IT is at the centre of everything they're doing."
Partners in profit
Collins said the company had hammered out a programme for their partners, but could still see some improvement in speed.
"Deal registration responses are not fast enough. We do it in a couple of hours, but our partners want it quicker. When it's a large customer, and the deal is complex, it takes even longer because there's a lot more people to engage.
Once you've got a deal registration, you want a price quickly, as well.
"Those two things have frustrated our partners. But despite those two challenges, the business grew in double digits. Partners are interested, primarily in ease of doing business and profitability.
"The more profitable the business is, the more forgiveness you get."
Joyce Mullen, the president of the global channel business, said just over half of Dell Technologies' business goes through the channel.
She said the company's partners brought in 54 000 new customers in 2017.
The partner programme was launched in February 2017 and took the best elements of both the Dell and EMC partner programmes. It was built around the principles of simplicity, predictability and profitability, Mullen said.
"We know that to be the best partner programme in the industry we have some work to do," she said, adding that the company is trying to make it easier for its partners to transact and do more business across all the Dell EMC brands. "They will then make a ton of money putting those solutions together."
The company was also going to be aligning the competencies and credentials, so partners would only have to undergo training once.
The programme also had to be predictable: "You can't jerk it around once you've rolled it out, because our partners make plans, they make investment decisions, they hire people and they earn credentials associated with that programme."
"It's also got to be profitable. When they look at the effort they put into the relationship and they look at the output, it's got to pay the bills, and that's an important part to make sure the partners choose to work with Dell Technologies.
Mullen said OEM part of the business is worth $110 billion, and was 'growing like crazy'.
"We use this OEM business as a tip of the spear to help us expand our IoT capability.
"It's a natural extension for Dell to take what we've learned in the OEM business and apply it to this wild world of IoT."