YouTube responds to suicide-video outcry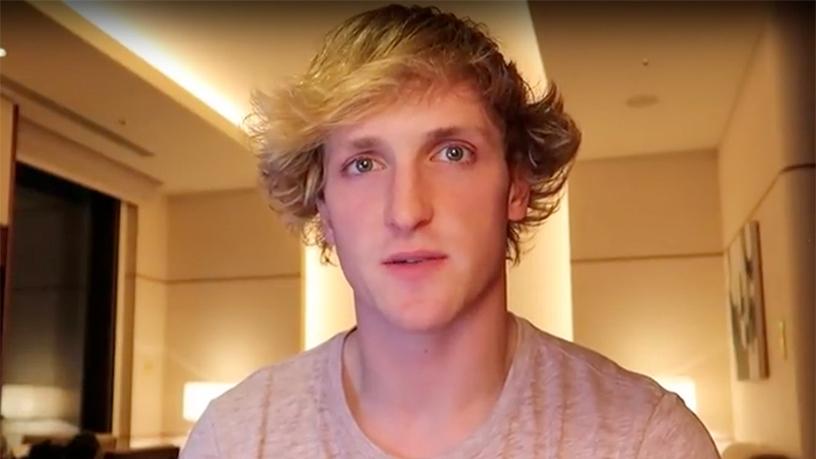 Popular Google-owned online video channel YouTube has said it will take measures against prominent American YouTuber Logan Paul after he posted a video featuring a dead body.
Paul has been excluded from the Google Preferred ad platform and will no longer appear in exclusive YouTube Red content.
Taking Paul off the Google Preferred ad platform means he will earn substantially less money, as he will not be paired with top advertisers that are trying to reach a specific audience.
It was reported in 2016 that the YouTuber makes over $12 million a year. In his 2017 year in review video, Paul boasts about how it was the best year of his life and how at 22 he was able to buy a house for $6.5 million, a giant truck, a school bus, and a Rolex watch for him and his best friend.
The YouTuber has over 15 million subscribers on the platform and is famous for performing ridiculous stunts on camera. On New Year's Eve 2017, he posted a video of him and a group of his friends exploring the Aokigahara forest in Japan.
This forest is known as 'suicide forest' because of the high instances of deliberate self-deaths that happen there. Paul's video shows the group happening upon a dead body hanging in a tree. The body is shown in the video, as well as the group's reaction to it, which included shock and laughter.
The video was taken down by Paul after a worldwide outcry that he was using suicide to drive YouTube views.
He posted a video apologising for his actions three days later, saying. "I should never have posted the video; I should have put the cameras down and stopped recording."
Paul asked his fans who were defending him, to not do so, as his actions do not deserve defending.
"Further consequences"
In an open letter to its community, YouTube said it was aware users were frustrated with the company's lack of communication. It disclosed the steps it will take to punish Paul and make sure similar videos do not appear on the platform again.
"Suicide is not a joke, nor should it ever be a driving force for views. As Anna Akana put it perfectly: 'That body was a person someone loved. You do not walk into a suicide forest with a camera and claim mental health awareness.'
"We expect more of the creators who build their community on YouTube, as we're sure you do too. The channel violated our community guidelines, we acted accordingly, and we are looking at further consequences.
"It's taken us a long time to respond, but we've been listening to everything you've been saying. We know that the actions of one creator can affect the entire community, so we'll have more to share soon on steps we're taking to ensure a video like this is never circulated again."
YouTube was lambasted on social media for taking so long to respond and punish Paul for his actions.
Twitter user Taylor Robbins said: "I'm glad YouTube is finally taking corrective actions in the Logan Paul situation; but honestly, it really is eye-opening to see how much backlash it takes to get their attention before they enforce policies on upper tier YouTubers."
Raviee said on Twitter that it took YouTube "long enough" to finally cut ties with Paul.
?
A more sceptical user, Yung Uma Thurman, tweeted: "The only reason Logan Paul is getting punished is because people have been raising hell about it. YouTube doesn't actually [care]."
The company will reportedly add more human moderators to scan videos for inappropriate content.
YouTube's community guidelines outline some 'common sense' guidelines, which include: no nudity or sexual content, hateful content, content that encourages people to do dangerous things, and content that is harmful or violent in nature.
In another apology video, Paul said he will take a break from video creation to "reflect".