UJ offering master's degree programmes online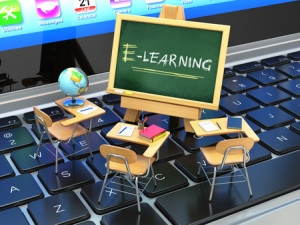 The University of Johannesburg (UJ), in partnership with Academic Partnerships, has launched the institution's first fully online master's degree programmes.
The three programmes - Master of Public Health, Master of Public Management and Governance, and Master of Education in Information and Communication Technology - are currently enrolling its first academic group for 2018.
Academic Partnerships is a US-founded online service provider that helps public and private education institutes to increase enrolment and revenue by converting their on-campus courses and programmes into an online format.
According to Professor Rory Ryan, executive director of academic development and support at the university, the programmes are designed to support online students through technology and online collaboration with peers and academic staff.
He explains: "UJ uses several technologies to accommodate online learning. The starting point is the student portal (uLink), which will act as a single point of entry to all digital services. Blackboard, our learning management system (LMS), will be used for the delivery of the programmes, while the Blackboard Web interface and mobile app allows students real-time access on any device. All assignments, assessments, communication and collaboration can take place using the LMS and no face-to-face contact will be required."
Ryan adds that online videos and audio clips will be uploaded to Blackboard, which will provide students with relevant study material. "Online facilitators (lecturers) and online tutors will also make use of general communication technology such as e-mail to assist and communicate with students when required."
The programmes comprise 180 credits and can be completed in two years. The format is built on seven-week modules offered online only, with six start dates per year, allowing students multiple entry points to a programme, and with the opportunity for them to determine their own pace and pay per module.
The fees range from R195 per credit to R338 per credit. For the first enrolment, the institution is aiming for 20 master's students per programme, says Ryan, adding the notion of the 'traditional' student, one who can afford to study full-time, without having to earn an income, is fast becoming a thing of the past.
Moira de Roche, independent learning specialist and director of the Institute of IT Professionals SA, says a move from on-campus studies to online programmes is definitely an emerging trend.
"Higher education institutions need to grow their student numbers and revenues, and online programmes attract audiences from around the world. Higher revenues are even more essential now in the 'fees must fall' climate, and reduced government subsidies. UJ are very aware of this and are working on development of programmes and diplomas excluding undergraduate studies at this stage. Further and post-grad qualifications are often done by people already working and a flexible option suits them better than face-to-face. Institutions can grow."
Siegie Brownlee, COO Academic Partnerships South Africa, agrees, adding that the most rapidly developing trend in higher education is the use of technology for the delivery of instruction by universities around the world. "Technology is a game-changer for higher education. Its ability to deliver knowledge is unbound by geography and time and is appealing to many people."
UJ plans to add six more online programmes in 2018, including master's degrees in Education Management and the Bachelor of Commerce in Human Resource Management, subject to receiving accreditation from the Council on Higher Education.