SMS revenue under threat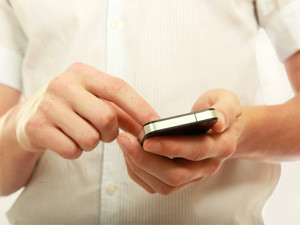 Cellular companies are set to face declining SMS revenue, as end-users opt for cheaper - or free - instant message services.
Global research company Ovum says that, in the next four years, mobile operators will have lost $54 billion in SMS revenue, because of the increasing popularity of social messaging (SM) services on smartphones. This is more than double the $23 billion they are expected to have lost by the end of this year.
On average, in SA, the use of SMS drops about 40% per user when they adopt smartphones. There are currently more than 10 million smartphones in SA, around a fifth of the total population.
Although the use of SMS is still growing in SA, the rate of growth is dropping, as SMS reaches the top of its product cycle. Tighter budgets and a shift to popular IM services will lead to the messaging service declining in revenue terms.
Danger ahead
Ovum finds in its Counteracting the Social Messaging Threat report that SM is not a short-term trend, but a shift in communication patterns as the number of players increases rapidly.
"Social messaging is becoming more pervasive, and operators are coming under increased pressure to drive revenue from the messaging component of their communications businesses," says Neha Dharia, consumer telecoms analyst at Ovum.
"Operators need to understand the impact of social messaging apps on consumer behaviour, both in terms of changing communication patterns and the impact on SMS revenue, and offer services to suit." Ovum notes that collaboration with handset manufacturers is imperative if operators are to remain relevant and competitive in the messaging industry.
Warning signs
Ovum's emerging markets analyst, Richard Hurst, says "in all fairness", local operators have seen this SMS threat coming for a long time. He points to Mxit - a concept conceived as far back as 2003, as a platform that has evolved into a major IM player in SA.
The high price of SMS in SA - as much as 80c in peak times - also contributes to the country's users shifting away from SMS to the newer platform of IM, notes Hurst.
"Consumers are extremely cost-conscious and we can expect the same scenario will play out in SA, but with a bit more intensity.
"[The shift away from SMS] is already happening and now the interesting thing will be to see what operators will do to counteract the loss of revenue that goes along with this. Surely, they must have strategies in place to mitigate losses."
He says SA's cellphone operators have been enjoying healthy revenues for some time, but are now faced with a need to rethink their strategies.
Slowdown
Arthur Goldstuck, MD of World Wide Worx, says SMS is still growing in SA, but at an ever-slowing rate, indicating it is reaching the top of the product life-cycle curve, and will soon begin declining in revenue terms.
The decline is a direct result of the explosion of data usage as users have finite phone-use budgets and instant messaging is increasingly challenging SMS, says Goldstuck. He says that when spend grows in one area, it falls in another.
"Our Mobile Internet in SA 2012 study showed that data spend had grown from 8% to 12% of the average South African adult phone user's spend from the end of 2010 to mid-2012. Voice, meanwhile, dropped from 77% to 73% of spend, clearly losing out to SMS.
"SMS remained steady at 12%, kept up by the fact that instant messaging activity is fragmented across various platforms, and that business-to-customer marketing and response is SMS- rather than IM-based," says Goldstuck. BlackBerry Messenger use has increased 467% since 2010, with WhatsApp going from 0% to 26%, while Mxit use is at 23%.
Goldstuck says IM will eventually be pervasive. "Business use of SMS for marketing will remain strong, so SMS won't go away, but as a consumer revenue source, its trajectory will resemble that of the Titanic in its final moments."
Lower levels
Pieter Streicher, MD of BulkSMS.com, points out that - on average - as people adopt IM, SMS use drops around 40%. However, he notes that SMS will not completely fall away as it is still needed for business applications such as to receive one-time PINs.
Streicher says SMS will stabilise at a lower level as people will still use it to contact business associates, while IM is used for more personal relationships. He adds that business applications need a ubiquitous tool, which SMS provides as it is too complicated to have a multiplicity of platforms.
Vodacom spokesman Richard Boorman says SMS will always be needed, in some form or another. He says that, although the rise of social messaging "certainly has an impact", it is not a case of one-for-one substitution.
"I don't think you can draw a direct correlation between the rise of social messaging and decline of SMS, because there will always be a need for SMS or something like it." He cites official notifications from banks and other institutions as examples of this need.