Vodacom's birthday gig flops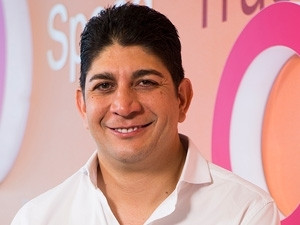 Vodacom is facing a backlash this morning from a large number of its 33 million subscribers, after its 24-hour free data promotion turned into a reputational mess as complaints poured in about a lack of coverage.
Vodacom - SA's largest network - in an unprecedented move yesterday gave all its 33 million customers a free gigabyte of data to celebrate its 20-year anniversary, with "no strings attached". However, the gift - which coincided with Mother's Day - proved to be a burden for many users, who were unable to use the network, although some expressed happiness with the data.
Complaints across several social media sites this morning ranged from allegations of false advertising, to people being unable to use paid-for data, as well as serious issues of a total lack of any network coverage, which would be problematic in the event of an emergency.
Although Vodacom is still conducting a post-mortem on data use on the day, download speeds as low as 12Kbps were reported online yesterday. Spokesman Richard Boorman says the promotion "was a win when it comes to bridging the digital divide and making data accessible to a much wider proportion of the population".
However, he notes, "there are always things to learn from trying out new ideas and taking risks. We'll definitely be spending quite a bit of time understanding those lessons and using the information to improve services."
Unforgivable
Arthur Goldstuck, MD of World Wide Worx, notes people will far easier forgive an explained network outage than a massive promise that is not delivered upon. "It's the scale of the promise, not the scale of the outage."
Vodacom's free gift was punted through at least two full-page advertisements in newspapers yesterday. In a statement leading up to its promotion, it notes that - 20 years after its launch - the "cellphone has become an indispensable tool used by more than four billion people worldwide".
The operator points out that when it activated the phones of more than 36 000 subscribers for the first time, on 1 June, it was estimated that the market could potentially grow to 250 000 users. Now, more than 60 million SIM cards are actively in use.
CEO Shameel Joosub, who has been with the company since its inception, said "to share our birthday with the nation is truly special, and we're proud to have been able to play our own small part in the story of South Africa".
Joosub added the offer was just the beginning of celebrations. "We're planning a year of celebrations and have new firsts lined up throughout the year."
Predictable
Ovum analyst Richard Hurst says, had the promotion worked, it would have been a public relations coup for Vodacom, but instead left the company with egg on its face. He says Vodacom should have been aware of the amount of strain its network would take. "It was a great idea; pity about the execution."
Hurst adds the situation highlights the balancing act mobile operators need to do with the pending mobile data tsunami. Data use has been growing at far faster rates than any other network service, and network operators are increasingly pushing its uptake.
Vodacom's offer turned out to be a customer relations disaster, regardless of whether it was free or not, says Hurst. The company was this morning the second biggest trending topic on Twitter, after Mother's Day.