Red Hat extends partnership with AWS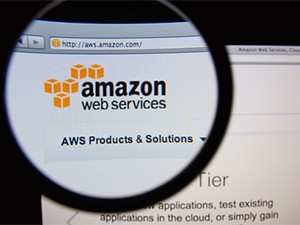 Red Hat, the US-based provider of open source software for the enterprise market, will deepen its relationship with Amazon Web Services (AWS), to provide faster support to customers using Red Hat OpenShift Container Platform on-premises or in the cloud.
This was announced at the annual Red Hat Summit taking place this week in Boston in the US.
"Container adoption is taking off in the enterprise, and this alliance is designed to accelerate that by giving customers access to AWS services directly within Red Hat OpenShift Container Platform," says Jim Whitehurst, president and CEO of Red Hat.
"By bringing together the incredible pace of innovation and breadth of functionality that AWS provides with the industry's most comprehensive enterprise-grade container platform, we're enabling customers to bring the combined advantages of these offerings across their hybrid environments with the backing of our joint support."
The companies started collaborating in 2008 to make it easy to run Red Hat Enterprise Linux on AWS. Other companies that have made use of this include SAP for its applications and Oracle for its databases.
The extension of the partnership will allow customers to seamlessly configure and deploy a range of AWS services, such as Amazon Aurora, Amazon Redshift, Amazon EMR, Amazon Athena, Amazon CloudFront, Amazon Route 53 and Elastic Load Balancing with a few clicks from directly within the Red Hat OpenShift console.
It will also allow clients to easily build and extend container-based enterprise applications with Red Hat OpenShift Container Platform, using a range of AWS compute, database, analytics, machine learning, networking, mobile and various application services.
The companies will work together to provide a single support path backed by both AWS and Red Hat.
Availability is expected towards the end of 2017. More information is available here.