The age of the customer
In our digitally driven word, IT is the backbone of business and enables companies to deliver on their brand promise to consumers.
So says Julia Ahlfeldt, a certified customer experience professional who began her career as a management consultant primarily working with clients in the financial services industry. She describes herself as an unwavering advocate for customer-centricity, helping organisations future-fit themselves to thrive in the age of the customer.
Although she doesn't work exclusively in the IT sector, systems integration and big data analysis are important parts of the work that she does in helping organisations improve the way they manage customer experiences.
"Early in my career, I became interested in consumer insights and facilitating process improvement in ways that both enhanced efficiency and benefited customers. This eventually progressed into implementing customer-centred strategic change, and I expanded into other industries. Once a highly specialised niche, customer experience management has become a focus for companies wanting to gain a competitive edge in the "age of the customer".
Speaking of her journey in BI, she says to define, design and deliver compelling customer journeys, one has to understand the end user. "An organisation's data warehouse is often my first port of call when I start working with a new client. As data is the key to understanding customers, becoming involved with BI was less of a decision and more of a given."
Ahlfeldt says she enjoys seeing customer-centric changes come to life, whether that's a completely overhauled journey or just a small process adjustment that eliminates a common frustration. "It's always fulfilling when I can help enable brands to build better relationships with their customers."
On the other hand, she says she often comes up against deeply-entrenched silo structures and pockets of resistance to change. "These are typically vestiges of legacy business strategies, and assisting organisations to evolve is part and parcel of my work, but the challenges can still be frustrating at times."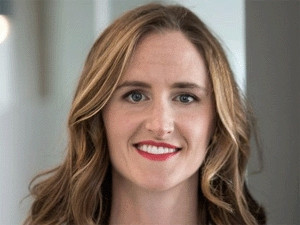 For Ahlfeldt, the Internet of things and what it means for understanding customer experiences beyond the digital channels that we know today, stands out as an interesting development in the tech sector. "The IOT also opens the door for interesting possibilities for new ways that brands can engage with customers."
Originally from the US, she relocated from San Francisco to Cape Town in 2010. "It was a major change, and not without some hurdles along the way, but I've learned so much from working in SA. I don't know what my career would have looked like if I had stayed in California, but it most certainly would not have been as interesting and varied."
When Ahlfeldt arrived in SA, customer experience management was still in its infancy, and she received a lot of resistance to the ideas surrounding customer-centric change. "I can see now this was largely because CX concepts just weren't a part of the business community's conversation as they were in other markets. Looking back, I wish I had played a more active role in catalysing broader awareness about the challenges of the age of the customer, vocalising the need for change, sharing information about the measurable financial impact of customer loyalty and suchlike."
She describes part of her motivation for speaking at events, such as the ITWeb Business Intelligence Summit, to help individuals and teams understand how their actions in a business context impact the customer experience, and why delivering great customer experiences will be a key competitive differentiator in the future.
Ahlfeldt will be presenting on 'Using qualitative and quantitative data to gain customer insight and competitive advantage in the age of the customer' at the ITWeb Business Intelligence Summit, to be held on 14 and 15 March at The Forum in Bryanston.