Tencent Africa unveils music streaming app in SA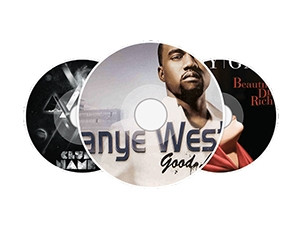 Mobile services company Tencent Africa Services has introduced music mobile app JOOX to the local music streaming market.
According to Tencent Africa Services, the music streaming app, which is also available in Thailand, Hong Kong, Malaysia and Indonesia, allows South Africans to discover and listen to music on the go.
It includes several hundred locally curated playlists and has both free and paid services, also offering offline music listening. An additional feature on the app allows for three different streaming quality options enabling listeners to manage their data consumption.
"JOOX has seen tremendous success in all four markets where it has launched," says Brett Loubser, CEO of Tencent Africa Services.
"With the combination of a proven emerging markets content model and the experience of our local team, JOOX will provide an accessible and mobile-first experience for South African customers."
Tencent Africa Services is a joint venture initiative between Tencent Mobility in Hong Kong and South African media company Naspers. It is responsible for the local operations and marketing of Tencent products, which include WeChat, JOOX and VOOV.
What distinguishes the app from similar music apps, says the company, is that it has a strong focus on local content and the promotion of local artists. JOOX has signed content licensing agreements with major and independent record labels that earn a revenue share based on content usage.
"At Universal Music Group, we are working closely with digital distributors around the world to provide more consumer choice and competition in the market," notes Sipho Dlamini, MD of Universal Music Africa.
"With its intuitive and engaging features, JOOX has created a compelling mobile music streaming service. Working with local artists, Tencent Africa has paid close attention to the listening habits of South Africans and developed a service that has the potential to resonate with music fans across this 'mobile first' continent."
The JOOX team will focus on the promotion of local content and will help South African artists to connect with their fans. "We are thrilled that there is now a music streaming service that is open to engaging with local musicians to drive growth in the industry. We look forward to working with JOOX to promote local music," explains Euphonik.
"JOOX is differentiated by a compelling feature offering and we've observed the service to be both intuitive and engaging," adds Sean Watson, MD of Sony Music Entertainment Africa.
The app is available on both the Apple iOS and Google Play stores.