Viewpoint: Quality assurance: It's all about consistency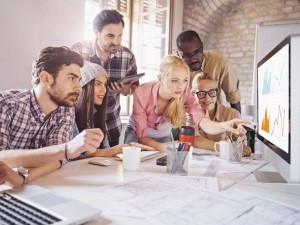 Quality assurance lies at the heart of all contact centre workforce optimisation tools. The strength of this core is however reliant on the consistency of your quality assurance.
It has been stated that quality management alone counts for more than 50% of total workforce improvement and so a structure to build consistency should be created internally.
"Start with a scoring guide. This will ensure that everyone on your evaluation team is aligned, and create an atmosphere of fairness for the quality management process," advises Christina Cowell, the senior manager for WFO product management at Ocular Technologies partner company, Aspect.
"Assemble a cross-functional team to create the guide that documents clearly what makes 'good' good and what makes 'bad' bad," she continues.
"It would include specific descriptors, causes, and behaviours, as well as many examples, so that any reader can understand what your contact centre is trying to achieve."
Cowell also recommends setting aside training time for agents and management to fully understand the scoring guide, as this will provide clear expectations to agents around performance, and also provide the quality team and management clear references for agent evaluation.
The next step, she highlights, is calibrate. "Calibration is an effective way to keep your quality management, operations, and coaching teams fully aligned.
"A well-structured calibration process can help take some of the subjectivity out of the inherently subjective nature of evaluations."
Calibration sessions should be held a minimum of once every two weeks, but once per week would give you much better results, says Cowell. "Include all of your evaluators, supervisors, coaches and even customers (such as BPOs) in the session and rotate in a sub-set of agents to better engage agents and get buy-in. Have the participants individually score selected calls and submit these scores in advance.
"Then as a group, listen to the calls and discuss the divergence of scores in this open forum. Use the scoring guide as the ultimate arbiter of disputes, and if the scoring guide is found lacking, update it accordingly. This process should make clear to all how the calls should be scored and also provide direction for delivering feedback."
As with all things in the contact centre, quality assurance is a team effort. When the entire team plays an active role in the process it ensures not only engagement and buy-in, but also leads to the achievement of a critical contact centre goal: workforce optimisation.