Govt stats leave ICT in the dark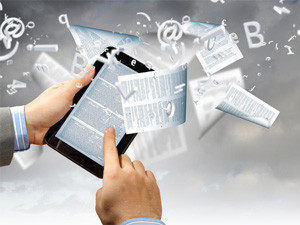 Statistics South Africa's latest financial quarterly statistics report - published this morning - does not show exactly how much the ICT sector contributes to the economy.
Instead, seemingly as a result of a legacy issue, the publication bundles communications in with the unrelated sectors of transport and storage. According to the publication, this economic subset turned over a combined R170 billion in the three months to March, and contributed 8.7% to the economy.
The report, which only includes private companies, shows the sector's contribution has not changed quarter-on-quarter. It lags other industries such as trade (34%) and manufacturing (28%), but is ahead of sectors such as construction, which contributes 4.9%.
At face value?
Because the official statistics bundle the ICT sector together with transport and storage, the country lacks detailed information upon which to base an analysis, says ICT expert Adrian Schofield. "They seem sort of fairly unlikely partners, don't they?"
Schofield notes this means the industry, researchers and policy-makers cannot set targets that will help the industry improve its overall economic contribution. In addition, he says, there is no way to double-check figures bandied about by government departments, except through private sector research.
In 2011, then communications minister Roy Padayachie said the ICT market grew by R131 billion to R179 billion between 2007 and 2010. He noted it was "estimated" the sector will grow to R187 billion in 2011, with an estimated figure of R250 billion by 2020.
"This growth will be driven by the rapid uptake and usage of data and applications-driven mobile communications."
According to the Internet Society, the Internet economy on its own contributed 2% to SA's gross domestic product (GDP) in 2011, a figure that is expected to reach 2.5% by 2016.
No matching
Yet, says Schofield, lack of clarity also means no one is any the wiser as to which part of the ICT sector contributes the most, or how much of what the country counts as economic contribution is actually being imported.
According to the official report, the transport, storage and communication sector spent R16 billion in the three months to March on capital items, a 10.9% decline.
However, companies such as Cell C, Vodacom and MTN combined anticipate spending more than R15 billion this year on their networks.
In addition, says Schofield, the statistics cannot be related to other issues such as training, which means resources cannot be adequately allocated.