How much value are your BI systems adding?
The term business intelligence (BI) carries with it a weight of baggage, especially the second word. Intelligence is often equated, in the modern Western world at least, with reason, logic, rationality, and suchlike.
So says Barry Devlin, founder and principal of 9Sight Consulting, adding that management schools have been promoting theories of rational decision-making since at least the 1950s.
"This, together with the technology focus of BI vendors has, in my view, led to a deep misunderstanding of what is required to support decision-makers in today's high-speed, deeply integrated, information-rich and technology-dependent business environment that I call the biz-tech ecosystem."
Devlin will be presenting on 'Business unintelligence - Decision Making via Algorithms and Big Data,' at the ITWeb Business Intelligence Summit 2016 at The Campus in Bryanston on 1 and 2 March.
Devlin says the term 'business unintelligence' is really an attempt to encourage both business and IT to think in a novel way about the problem of decision support and possible solutions.
"In particular, I believe we need to start with a new understanding of how people come to decisions in a personal and social sense: how much they are influenced by information they receive, what individual and collaborative processes they use, and so forth. This is becoming vital because we are now including entirely novel data sources and completely different ways of reaching decisions in the remit of BI."
Speaking of what companies should be doing differently in terms of BI, he says businesses must start by asking just how much value their existing BI systems are adding to the bottom line.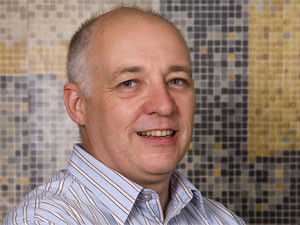 "If the current focus has been on report production and basic interrogation of past performance, they need to shift their emphasis to predicting and influencing future outcomes of ongoing customer-facing operations. They need to explore new sources of information and invest in those that can provide early returns. As the world of big data and algorithmic decision-making emerges, there is still no low-hanging fruit."
Perhaps most importantly, Devlin says they must address the issues of context and meaning. He explains that data coming from social media and the Internet of things is poorly structured, incompletely documented and notoriously dirty and incomplete. "These issues require automation of many of the tasks currently assigned to data scientists."
Devlin says he wants attendees to walk away from his presentation with a realistic view of both the opportunities and pitfalls of using big data and algorithms.
"Most vendors focus only on the former. They can expect to see practical considerations about the architecture and technologies required and how to bridge the business-IT gap. Finally, they will get some important insights into the governance, privacy and economic implications of using big data and algorithms in their future decision-making support systems."