Innovation drives business transformation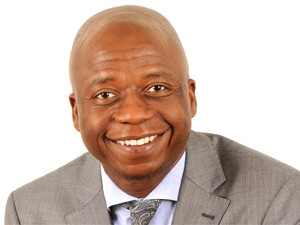 Innovation can be a key differentiator for companies and their competitors - enhancing growth, improving efficiencies and even retaining top talent.
However, while innovation has been a hot topic for some time, it is not uncommon to hear executives report that their employees are not creating enough new ideas to help the company grow. The reality is, without the engagement of your employees, innovation cannot succeed.
So says William Mzimba, CEO of Accenture SA, speaking of the company's motivation behind its Accenture Innovation Conference, themed Dare to Disrupt. The event, to be held on 26 February at the Country Club in Woodmead, will showcase South African business innovation success stories, as well as unpack the findings of Accenture's second Innovation Index, including the names of the country's top business innovators.
Mzimba says the conference supports the quest for innovative ways of doing things to bring business and social benefit, and is in line with Accenture's innovation strategy. "It is a call to attention of the significance of innovation as the driving force behind the transformation of industries, the convergence of customer needs and the elimination of geographic boundaries."
He says although many organisations position innovation as their strategic framework, the Accenture Innovation Index differentiates itself, because participants enter in two categories of innovation - Innovation Masters and Innovation Concept categories. Innovation Masters and Concepts comprise companies for whom innovation exudes through everything they do. Entries are open to organisations of all sizes, listed and non-listed, in the South African public and private sectors.
The process explored how innovation is managed in an organisation and looked at a number of key aspects including how companies encourage innovation with their employees, how they leverage technology and how innovation is embraced in service delivery. The social and ethical aspects also consider whether companies are innovating in a space in which they remain socially and environmentally responsible, he explains.
Businesses entering the Innovation Index receive customised innovation diagnostics, which reveal how they score in relation to the national index. Companies that take part also receive confidential, customised innovation diagnostic reports that pinpoints their innovation gaps and strengths, and give them a benchmark within their industry as well as strategies which may help them gain a competitive advantage.
"As Accenture, we define innovation as the translation of a good idea into a tangible outcome (financial, social or environmental) that supports the creation of stakeholder value," adds Mzimba. "We want companies to strive to become more nimble and innovative. Against the backdrop of increasing volatility and growing competition fuelled by globalisation, only organisations that seamlessly integrate innovation into everything they do will secure sustainable growth and create a competitive advantage."
He says the most successful innovative companies have a leader who drives innovation actively throughout all levels of the organisation. "Creative thoughts are encouraged; incentives given for ideas that can be commercialised and processes are in place to support that commercialisation. It is a culture that drives competitive differentiation."
This said, many organisations still face various challenges which hinder their abilities to become innovative, explains Mzimba. One of the critical and prevalent challenges is the actual skills to deliver on the growth agenda. "Limited technology skills in Africa coupled with talent retention still pose serious challenges for many businesses."
By attending the conference, business leaders will be able to tap into some of the renowned innovators on how to address some of these challenges and demonstrate innovation excellence, he says.