Anti-tolling stance still rules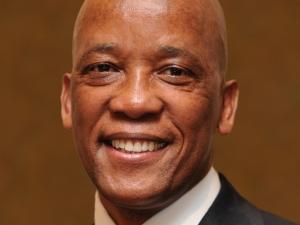 While the controversial e-tolling system is set to go ahead in Gauteng, the majority of road users are still defiant, and will continue to contest what they feel is an unjust and undemocratic move by government.
Wayne Duvenage, chairperson of the Opposition to Urban Tolling Alliance (Outa), says he would go so far as to say that 90% of Gauteng road users are angry and defiant about the system.
Duvenage says what he calls "the government's new unwarranted tax" will incite citizens. He says it is essential that government be aware of, and does not ignore society's "loud rejection of the system" - a move he says could result in "disastrous, unintended consequences".
"The e-toll system is very untenable. It is grossly inefficient, costly, irrational and unreasonable. Especially as there are easier and more efficient funding mechanisms to raise funds in place (fuel levy and national fiscus being two).
"It also needs to be known that tolling systems have failed in many places around the world as a result of a lack of transparency and engagement with society, combined with high costs and lack of trust in the system by society. These ingredients are all at play here."
Done deal
The announcement by the Department of Transport (DOT) and SA National Roads Agency (Sanral), on 26 October, that the Gauteng e-tolling system would start taking effect in December was met with widespread opposition.
At the time, transport minister Ben Martins said the inter-ministerial committee had conclusively decided Sanral should proceed with the implementation of the e-tolling system. The decision, however, was made over a month before a challenge to the concept (by Outa) is due to be heard in the High Court.
Regardless, Martins said the tariffs gazetted last month would be open to a 30-day consultation period, and a further 28 days for the department to deliberate and gazette final tariffs - and then implementation will begin.
Sanral project manager Alex van Niekerk says results of the live testing of e-toll transactions for road users with e-tag accounts (which started in April) reveal that - contrary to popular opinion - the vast majority of motorists will not actually be hit that hard by e-toll fees.
Tagging up
On the number of people who have purchased e-tags, and those expected to get tagged, Duvenage says one must bear in mind that banks and leasing companies have taken many tags in preparation for e-tolls, "on behalf of the plan and to not be caught short".
He says Outa believes Sanral's claim that 500 000 tags had been purchased prior to the initial launch in April is tainted by the fleets' take up (about 300 000).
Judging by the public furore and social media talk, says Duvenage, Outa estimates a significant number of people will not "tag-up" - although he says it is difficult to approximate what that percentage will finally be.
There are over 3.5 million registered cars in Gauteng. Sanral has indicated that about 2.2 million motorists used the Gauteng Freeway Improvement Project (GFIP) roads, which are the roads for which e-tolling was created, in its June "dry run".
Duvenage says, of those 2.2 million, Outa estimates there are one million regular users, or those using the roads daily to three times a week. "Of the regular users, we envisage 25% to 35% will probably not 'tag-up' and a higher percentage by infrequent users."
E-toll support
On the other side of the scale, SA's voluntary association of independent consulting engineers, Consulting Engineers SA (CESA), has come forward in support of the e-tolling system.
The organisation says it supports tolling SA's national freeways - in particular the principle of user pays for the GFIP.
"While there are various methods to fund major infrastructure, it is imperative to weigh up the cost of providing a service and who ultimately pays for the service against the level of service provided."
CESA president Naren Bhojaram says it is important that government acknowledges its responsibility to provide a basic and acceptable level of service. "Where mobility is concerned, there is an obligation on national government, provincial government and local government to agree on the level of basic service and who provides what and at what cost."
CESA says its position is clear. "For those commuters who wish to use upgraded facilities of the Gauteng freeways, which provide a higher level of service, the principle of user pays by the implementation of a tolling system is the right way to go - provided there is at least one alternative available to users, which meet a basic minimum level of service at no cost to users."
Public engagement
Outa has urged the public to take part in the upcoming public participation sessions that will be held today, tomorrow and on Thursday by the DOT and Sanral.
"These opportunities for society engagement should not be overlooked or ignored, and we encourage an expression of views to the authorities on the excessive rates and processes related to e-tolls."
The sessions are as follows:
* Tuesday, 13 November (6pm), at the Premier Hotel, 73 Gladiator Street, Rhodesfield, Kempton Park.
* Wednesday, 14 November (6pm), at the CSIR, Meiring Naude Road, Brummeria, Pretoria.
* Thursday, 15 November (6pm), at the Focus Rooms, The Core, 1st floor South Corner, Kikuyu and Leeuwkop Street, Sunninghill.