Smart glasses market will soar to $9bn in 2021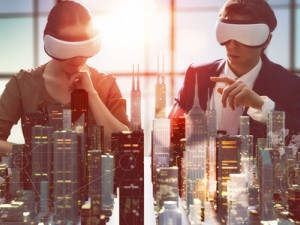 Smart glasses will reach 11% of the overall wearables market, with revenue forecast to grow from $327 million this year, to $9 billion in 2021.
This is according to a new report from Juniper Research, titled Smart Wearables: Vendor Strategies, Opportunities & Forecasts 2017-2021, which identified smart glasses as the highest growth sector of the consumer wearables segment over the next five years, as the new generation of smart glasses emerges.
The report also found the dominant wearables categories of smartwatches and fitness wearables have begun to slow, predicting they will claim just over 50% of wearables revenue by 2021, compared to an expected 75% this year.
In contrast, Juniper reveals more ambitious wearable devices, which require new modes of interaction, will bring more and better devices to consumers in the near future.
"Smart glasses are being repositioned away from their technological roots to appear more like conventional glasses; new products from ODG and GlassUP look more like large sunglasses. This will help to remove the stigma of wearing smart glasses in public, as will the renewed focus on private use cases," notes the research.
The second biggest wearables growth area, adds the report, will be in healthcare wearables - producing a $7 billion increase in annual revenue between 2017 and 2021.
"Wearable biometric data alone isn't immediately helpful," says research author James Moar. "The key task for wearable healthcare now is to make the data meaningful to healthcare professionals. This means better algorithms to process the data, and new user interfaces to contextualise it."
Paulo Ferreira, director of enterprise mobility at Samsung SA, says smartwatches and other wearables will soon move from consumer devices to valuable enterprise tools, and South African CIOs are preparing to manage and secure a wave of new enterprise technologies.
"Wearables may be in the early stages of adoption in SA, but local enterprises are well aware that they will present opportunities for innovation in future, and they want to ensure they have the appropriate technologies and strategies in place to manage and secure the wearable environment in future," explains Ferreira.
According to forecasts by the International Data Corporation, the market for wearable devices will experience a compound annual growth rate of 20.3%, culminating in 213.6 million units shipped in 2020.