ITWeb Brainstorm skills initiative kicks off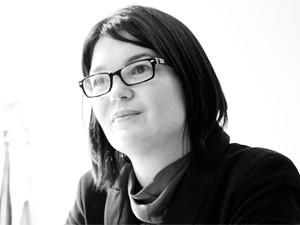 A dearth of ICT skills hampers SA's ability to compete internationally, and with less than 5% of high schools offering IT as a subject, there is little ability to address this shortage.
So said Alfie Hamid, regional manager of Cisco Corporate Affairs, Sub-Saharan Africa at Cisco, speaking at the inaugural meeting of the ITWeb Brainstorm skills initiative, Isibani.
An advisory board consisting of top ICT companies, analysts and other industry players passionate about addressing the skills shortage met last week to discuss how to move the initiative forward.
The plan is to identify, focus on and foster the most successful local skills initiatives, bringing the industry together to pool knowledge and resources to boost skills in SA. It will target young learners from disadvantaged backgrounds and encourage companies to step up and provide facilities, training, employment opportunities, time or funding.
Isibani will also co-ordinate the various activities, measuring the success of programmes to ensure resources are effectively used, and providing the platform for everyone involved to communicate and share ideas.
ITWeb CEO Jovan Regasek said: "We talk about skills a lot with good reason. The skills shortage affects growth and prosperity. Skills are key to solving some of the most burning problems we see as a country: unemployment, poverty and inequality."
He noted too few people put their money where their mouths are regarding the skills shortage, and added: "To quote Elvis, what is needed is a little less conversation. When it comes to skills, the industry is talking too much, but doing too little. Today we embark on an exciting journey. We get to pledge our skills and resources to the greater good, and for the good of the economy as a whole. ITWeb is perfectly positioned to be a catalyst of this skills development initiative."
Why get involved?
ITWeb Brainstorm editor Jane Steinacker said the idea came from the many amazing things various companies are doing to address the skills shortage. "We needed to unite our efforts."
Speaking of why organisations should get involved with the initiative, she said it's not only a good thing to do - it's a sound business investment. "It's about sustainability for our industry. The initiative is creating opportunities for IT companies to identify talent and have access to the smartest and brightest minds, to find talent while it is still young, nurture it and then retain it to help the business maintain its competitive advantage. The socio-economic benefits will filter down, and have a positive impact on the industry and on the bottom line of those companies involved."
She added the philosophy behind the initiative is one of facilitating communication. "We need to start leveraging off each other's best practices. It's about supporting attitude and aptitude, it needs to be gender- and race-agnostic. We are looking at a holistic approach of the student and their relationship with the initiative."
The first step, she explained, is starting the conversation, and identifying the skills that are needed, how they can be achieved, how to leverage off existing programmes. "We can learn from existing programmes and experiences. We need to organise resources, and these go beyond hard cash, and include time and knowledge. We need to decide how best we can make this work."
Steinacker suggested the way forward is to pinpoint the top three areas that need help. "Identify which existing programmes support our goals, find out what they need and use sourcing mechanisms to allow interested parties to pledge their support. We can look at existing programmes like the JCSE's summer schools, find out what they need, identify the students that have the most potential and ensure they get through school. From there, bursary and scholarship requirements can be organised, and a mentor appointed to see they are supported throughout their studies. Once trained up, hire them immediately, as you will have cultivated a skilled resource."
The initiative will work via a Web site and application that is being developed by ITWeb. "Those who wish to participate will soon be able to go to the Isibani Web site or app, and choose a project they wish to support. They can see what they need and pledge their support. Once this step is done, they will be issued with a digital 'badge', or online recognition."
More than training
Aubrey Malabie, CodeTribe Academy manager and entrepreneur in residence from MLAB, a mobile solutions laboratory and start-up accelerator that provides entrepreneurs and mobile developers with the support they need to develop innovative mobile applications and services, also addressed the meeting. He said there are plenty of eager, bright young people who don't have the capability to turn their dreams into marketable reality. "They are eager and motivated but don't have the 'bridge' to take them across."
Malabie has set up an academy in conjunction with the Innovation Hub. "The first thing we tell students is that they won't get a certificate. They will get participation in real projects."
SAP head of skills for Africa Danie Smit added: "We realised there was a huge shortage of specific skills. Training is not enough. Once training is complete, we need to give the trainees jobs and get them into the economy. We need to align and pool our resources."
Ahmed 'Smiley' Ismael, who opened the first Siyafunda Community Technology Centre in Palm Ridge in 2006, bringing IT literacy, Internet access and services to communities, said a sustainable business model is needed. "Training needs to be affordable and accessible. We need to collaborate with community partners, and with government. "
"Lack of skills is a key challenge for all organisations in Africa," added Lise Hagen, research manager at the IDC. "We need to look not just at the current situation, but what is coming ahead. I don't believe that specialising is what is needed. This is not the reality in Africa. Africa is a mobile continent. We need to make sure there is integration between what is being used by the individuals and what is being used in enterprises. Africa is about mobility, this is the platform, not desktop computing. Mobility, big data and cloud are the key trends here. There must be a holistic approach, and soft skills need to be addressed too."
Broken system
Adrian Schofield, manager of the Applied Research Unit at the Joburg Centre for Software Engineering, said: "If we don't fix the education system and teach young people to be curious and to want to learn, they will never be innovative."
Hamid agreed the education system is key, as it isn't providing pupils with the basic ICT skills. "This is the biggest challenge. Most schools have actual PCs but the teachers don't have the skills to teach, and 60% of our kids are not finishing school and then what happens to them? They add to the unemployment problem. We need to start working with community centres to address this huge gap in basic ICT skills. They can't afford to go to the big training institutes."
Malabie said: "We need to get more lateral. We've heard many traditional stories here today, but we are not thinking aggressively enough. What is going to be different? What are we going to do that has an impact? How do we make tech sexy across the demographics? Let's get aggressive and come up with something that will make a difference."
ICT is more important than any other industry in SA and we are not doing nearly enough to boost skills in this area, Malabie concluded.
The advisory board will meet in a month's time to launch the Web site and app.