Rise in number of remotely monitored patients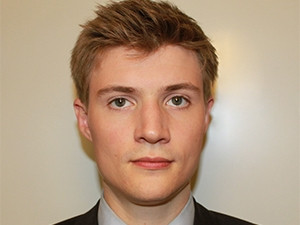 There are currently 4.9 million remotely monitored patients globally, indicating a 51% climb compared to 2014.
This is according to IOT market research firm Berg Insight, which has also estimated this number will grow at a compound annual growth rate of 48.9% to reach 36.1 million by 2020.
According to the company, remote patient monitoring (RPM) is a technology, such as telemedicine, robots, toilet sensors and so on, that enables the monitoring of patients outside of conventional clinical settings, for example in the home.
This number includes all patients enrolled in Mobile Health Care Programmes in which connected medical devices are used as a part of the care regimen.
"The adoption of remote patient monitoring solutions is driven by a wide range of incentives, related to everything from demographics and technology development to new advancements in medical treatment", says Lars Kurkinen, senior analyst at Berg Insight.
He says several market forces that are now coming together will contribute to making m-Health Care Programmes available to tens of millions of people in the next few years.
"Changes in the payment landscape are without doubt the most important factor. This allows the incentives for payers, providers, patients and physicians to be aligned, which is absolutely crucial for the adoption of any new healthcare products", he explains.
The two main application categories are monitoring of patients with implantable cardiac rhythm management (CRM) devices and monitoring of patients with sleep therapy devices. These two verticals accounted for 81% of all connected home medical monitoring systems in 2015.
Furthermore, the company revealed telehealth, the delivery of health-related services and information via telecommunications technology as the third-largest segment with 0.41 million connections globally at the end of the year.
All other device categories - including electrocardiogram, glucose level, medication adherence and others, stood for less than 0.2 million connections with the sleep therapy segment accounting for the majority of the market growth in 2015.
Berg Insight also estimates that revenues for remote patient monitoring (RPM) solutions reached EUR6.2 billion in 2015, including revenues from medical monitoring devices, mHealth connectivity solutions, care delivery platforms and m-Health care programs.
The company says another landmark event in 2015 was that cellular connectivity surpassed public switched telephone network (PSTN) and local area network (LAN) as the most widely used connectivity technology for remote patient monitoring.
The number of PSTN-connected devices has started to decline sharply as a result of the decline in PSTN subscriber bases and the forthcoming digitalisation of PSTN networks, whereas the use of LAN and WiFi connectivity for remote patient monitoring has remained very limited to date.
An emerging alternative is that patients use their own mobile devices as health hubs, he reveals.
"The bring your own device (BYOD) model can in theory be very cost-efficient as no dedicated hardware or subscriptions are needed, but accounted for less than 2% of all connections in 2015," he explains.
Kurkinen predicts that BYOD will be especially useful for patient-centric engagement programmes in therapeutic areas such as diabetes and asthma that have younger patient demographics compared to many other chronic diseases.