Video conferencing in the cloud on the rise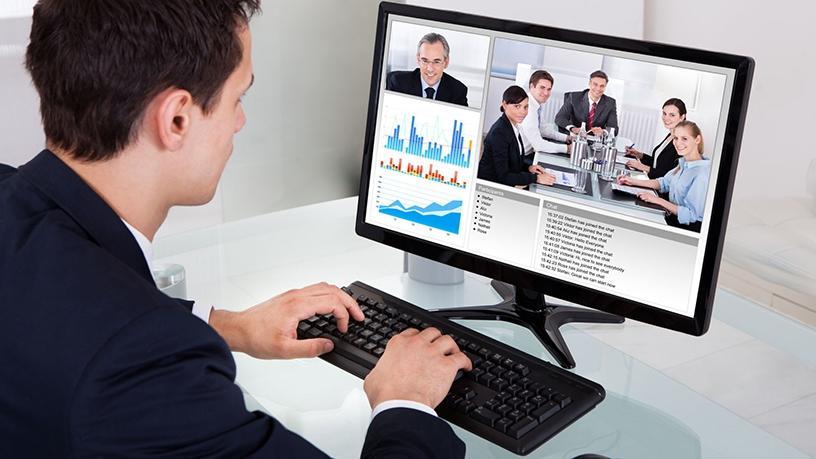 Video conferencing and the visual presentation of business material and communications saw a significant shift in 2017, as advancements in wireless technologies and the cloud, have enabled vendors in this space to enhance their offerings.
This is according to Marius van Wyk, operations and technical director at SkyGroup Communications, who says: "Wireless presentation and collaboration technologies really stepped up their game in 2017, particularly as they answer the business need for simplicity and ease of use from technology solutions. We saw a drastic increase in the implementation of visual communication technologies particularly in a 'huddle space' format and a move by businesses to embrace cloud-based video conferencing and collaboration technologies, enabling staff to work remotely."
Increased demand
He says that although 2017 saw South Africa enter a recession, this didn't hamper growth in the video communications industry. Instead, penny pinching by business saw an increase in demand for video conferencing technologies, as a means to help them decrease operational expenditure by reducing travel costs while increasing productivity.
"Looking at 2018 and beyond we are most definitely going to see even more demand for cloud-based communications. The cost and scalability of cloud-based services makes them ideal for businesses to deploy and they require less skilled staff to administer. Customers and their teams are going to demand more interoperability between multiple solutions as well as mobility moving forward. The modern end user wants to be able to participate in video meetings from the device and application of their choice - as a vendor in this market if you don't meet this demand someone else will and you will lose the customer."
Accordingly, Van Wyk says that there has been a drive by Microsoft to migrate business users from Skype to Microsoft Teams on Office 365. He says this will have an impact on how users collaborate and communicate in future, as it opens the door for use of additional communication collaboration solutions that are interoperable with the Microsoft suite.
New partners
The channel itself saw a shift in the last year. "Our channel base has been made up predominantly of AV integrators. But in 2017 we saw a shift where we on-boarded a host of new partners who come from the IT and ISP space. Video communications is becoming more relevant and is fast being viewed as a business-critical communication tool, which has placed it on the IT priority list."
In addition, he says SkyGroup's traditional channel has been slow in terms of cloud adoption, and it has had to carefully devise programmes for traditional resellers that include education and proof of concept, in order to get them to make the shift to the cloud.
"When there is growth in one area (cloud), there is generally a decline in another. We are seeing an acceleration in the pace at which the demand for on-premises video infrastructure is declining, as business opts for the cost efficiencies and scalability offered by the cloud.
"Based on these industry shifts, our own focus for 2018 will be to continue to identify and promote products that are interoperable with Microsoft Skype and Teams. We also see a gap in the market for technologies that promote Huddle Spaces, and we commit to our resellers that we will continually look at expanding our portfolio within this market, while still keep our eye firmly on the cloud," ends Van Wyk.