Fitbit's Apple Watch competitor lands in SA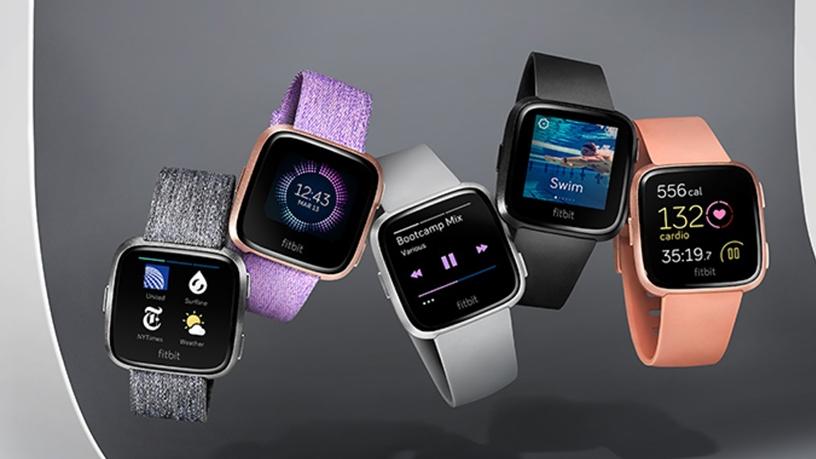 The Versa device from fitness tracking wearables company Fitbit will be available in South Africa from the beginning of May.
The Fitbit Versa is the latest smart watch from Fitbit and competes with the likes of the Apple Watch and Samsung Gear.
The fitness company has incorporated more and more smart watch features into its fitness trackers since the launch of the Fitbit Ionic last year.
The Fitbit Versa pairs with the user's smartphone and allows for messages and notifications to come through on their wrist. On Android devices, there is also an option for 'quick replies', which are five custom pre-written messages that users can send from their watch in response to SMSes or WhatsApp messages.
There are also a host of apps incorporated into the device, including a calendar and music streaming service, Deezer. The watch has personalised on-device workouts with the Fitbit Coach app.
Users can download additional apps from the Fitbit app store, which has over 13 000 developers from around the world working on apps.
The company is in negotiation with local banks to bring Fitbit Pay to the country. The facility allows users to tap-and-pay for products using only their watch.
The Versa has a four-day battery life, a heart rate monitor, sleep tracking, water proofing, and is compatible with Android, iOS and Windows devices.
Fitbit says it has more female users than men, so has crafted the new device to suit the majority of its users' needs.
"The new features of the Versa will provide consumers with a lifestyle companion that caters to fitness needs and overall well-being support," says Vincent Lamoureux, director of new markets for Fitbit.
"It is designed to focus on fitness in addition to aspects relating to health, which will help consumers lead a holistic, healthful lifestyle. This is why we believe the Versa is the smart watch for all."
The Versa will be available for R3 199 from all major retailers in SA. The device comes in black, grey or rose gold, with interchangeable straps that are sold separately and start at R499.
Fitbit has said it will release a fitness tracker designed specifically for children, the Fitbit Ace, in SA in the second quarter.