2018 is breakout year for IOT value in SA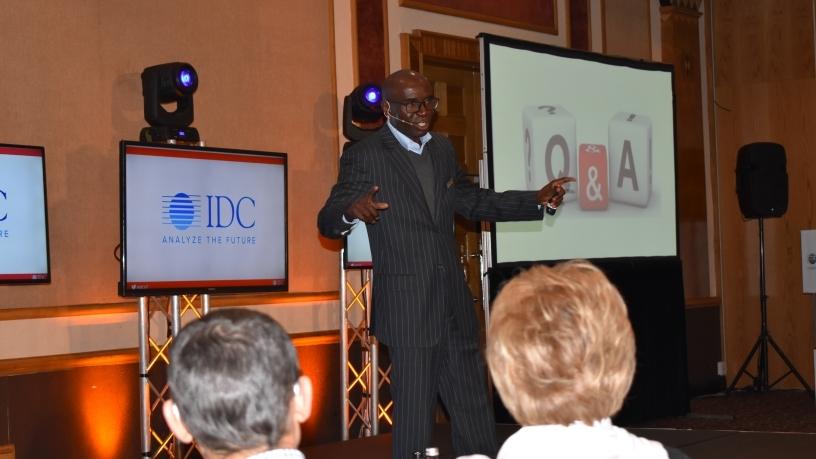 2018 is the breakout year for South African businesses to recognise the business value of the implementation of the Internet of things (IOT) as the emerging technology becomes more mainstream.
This is according to Andries Lombaard, country manager of IDC SA, addressing the Internet of Things Conference 2018 in Sandton yesterday.
Lombaard said companies need to get practical when implementing IOT solutions. "If organisations are to derive concrete value from IOT, they need to move away from betting on futuristic and hypothetical solutions and focus on pragmatic use cases that can produce immediate results.
"The main question we as organisations should be asking ourselves is: how do we apply a lot of the 'stuff' that is happening in this space to local user cases?
"A winning strategy would be focusing on analysing specific challenges, then concentrate on designing solutions that overcome those problems. By focusing on a problem, rather than a use case, companies can create far greater opportunities for their businesses, moving beyond their traditional verticals and embracing new revenue streams."
Addressing the challenges
IDC predicts the addressable market opportunity for IOT in SA will grow to $1.7 billion by 2021, although because the ecosystem is fragmented, so is the value.
George Kalebaila, research director for telecoms and IOT at IDC SA, said although the opportunities are there, enterprises are still wary of investing in IOT.
The unclear business benefits of deploying the emerging technology is also a contributing factor, said Kalebaila, adding that businesses often need provable business value prior to heavy investments.
"Service providers have yet to demonstrate that IOT will deliver value within their client's specific environment. Organisations want and need tangible results that align to their business priorities."
He also highlighted that cyber security is a leading inhibitor of IOT adoption. "Most enterprises list this as their primary concern when considering IOT deployments, and they're not wrong. The cyber security threat landscape continues to evolve at a rapid pace and IOT devices are a popular hacking target.
"Fish tank temperature gauges, printers and other seemingly innocuous IOT devices have already seen their vulnerabilities exploited with unpleasant results. Security is a priority."
The high cost of connectivity is another hindrance, said Kalebaila, adding the high cost is undergoing a slight change as ongoing investments and deployments of low power wide area networks are improving low-cost IOT applications and are eroding the barriers that have slowed IOT adoption.
Workable solutions
Having a realistic implementation strategy and methodology will aid enterprises in their IOT journey, said Loay Jaber, regional manager of big data analytics, AI and IOT at Hitachi Vantara.
According to Jaber, maximising return on data at every step of the stairway to value will help companies reach their end goals. "First things first is to store, manage and protect data at the lowest cost and at the right service levels.
"Secondly, enrich data with metadata, classification and cataloguing to provide context for intelligent data management and governance.
"Thirdly, activate. This means discover, integrate and orchestrate enterprise data assets to average analytics to address actionable insights for your business. Lastly, monetise, monetise, monetise. Deliver outcomes that capture the full economic value of all the data inside the company."
Juan Mouton, portfolio director for Kinetic, said the opportunity for IOT in Africa lies in the ability to address local problems. "IOT needs to gain traction locally, make a marked impact in the short-term, but have the ability to scale throughout the rest of Africa as it matures.
"This journey for any business starts with cost and the ability to generate a return. We are acutely aware of the fact that businesses in a volatile environment need to show a clear and measurable return on investment."