Yvette Mulder: a woman in business who knows no limits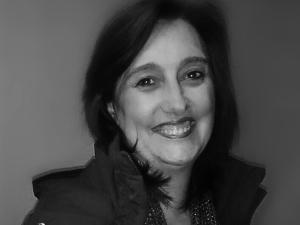 Yvette Mulder, Solutions Development Manager at Alteram Solutions is a female force to be reckoned with. Having joined the company in 2014, Mulder is responsible for the development of solutions, applications and systems needed to operate the business successfully. Mulder has added to the Alteram Solutions base of successful individuals that have made the company a force to be reckoned with.
"There was no specific development environment at Alteram Solutions when I joined the company," explains Mulder. She started doing research on contact centres and when the company got awarded the Department of Water and Sanitation contact centre project, she was primarily responsible for its development. Mulder now has her own development team and Business Analysts that cover the whole system development life cycle. For the last couple of years, Mulder has been focusing on software development related projects and tenders.
"An important part of my presence in the company is to grow our employees and to share my skills and experience that I have obtained in my over 30 years' experience in the industry, it is a vital component of our business and will only serve to grow the strength of our people and our business in the years to come."
"I am not scared to really stretch myself, to learn new things, to experience new ways of doing business and to extend the boundaries of what we as a society have always been comfortable with. I want to reach, I want to teach, and I want to approach the entire industry with a new look and feel, while teaching my younger sprouts to grow within their professions".
A project that Mulder is currently involved in making smarter and more efficient is the Customer Relationship Management (CRM) contact centre project. This project is made up of many work streams, challenging Mulder and her team to constantly find new ways to optimise the process. "I am inspired by Alteram Solutions because I can contribute in growing the business as well as bring my skills and experience to what we do and deliver on a daily basis. I get bored with routines, so I am constantly looking for new opportunities. These are the things that give me natural energy and keep me going," adds Mulder.
Mulder began her career as programme manager, but quickly climbed the corporate ladder acquiring programmer roles which allowed her to gain a wider perspective on how clients think, what their individual needs are and how different programmes work. She then branched into business analysis and project management obtaining a TOGAF (high level approach to design) certificate.
Looking at where she is now, Mulder has done development, system design, business analysis, project management and architecture projects from all domains.
Outside of Alteram Solutions, Mulder is a mother of two daughters and tends to her mother.
During her free time, Mulder enjoys reading. She will also be completing her Cloud for Customer (C4C) certification this year which Alteram Solutions enrolled her for as part of its internal skills development programme.
For more information on Alteram Solutions visit: http://www.alteram.co.za, tel: (010) 900 4075, E-mail: info@alteram.co.za, Website: http://www.alteram.co.za, Facebook: https://www.facebook.com/alteramsolutions/