Tarsus Distribution brings two-hour delivery to Gauteng with Tarsus Express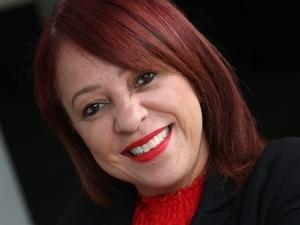 Tarsus Distribution is responding to the needs of the on-demand economy with the launch of Tarsus Express Delivery.
The two-hour logistics service enables ICT resellers to deliver urgent small orders to their customers on the same day. Fulfilled through Sendr, Tarsus Express Delivery is available within a 30km radius of the Tarsus Distribution hub in Woodmead, Johannesburg.
To make use of the service, resellers simply need to place their order online with Tarsus Distribution and the motorcycle delivery team will take care of the rest within two hours. The service costs R85 per delivery and is available Monday to Friday, 8am to 5pm, with a cut-off time of 3pm for same-day delivery. The reseller and its end-client will receive SMS alerts as the delivery process progresses.
Says Shirlinia Jacobs, general manager: channel sales at Tarsus Distribution: "In a world that is moving at breakneck speed, the CEO often cannot wait until the next day for a replacement of a faulty notebook, nor can office printing and copying grind to a halt because toner has run out. With this new service, we enable our resellers to speed up fulfilment of emergency orders, in turn delighting their customers with rapid turnaround times when they need urgent help to keep their business running smoothly."
"We are committed to driving entrepreneurial development and have partnered with Sendr, an SME entrepreneur, to offer this service to our channel partners. Sendr is an on-demand delivery service, utilising motorcycles to deliver items for businesses and running personal errands for customers. We look forward to creating value for Tarsus Distribution customers with them," concludes Jacobs.
The service is available for a selection of products that customers need most often at short notice (limited by the size of the motorcycle carry box). These products are listed on the Tarsus Distribution Portal.