MWC: New Asus Zenfone looks really familiar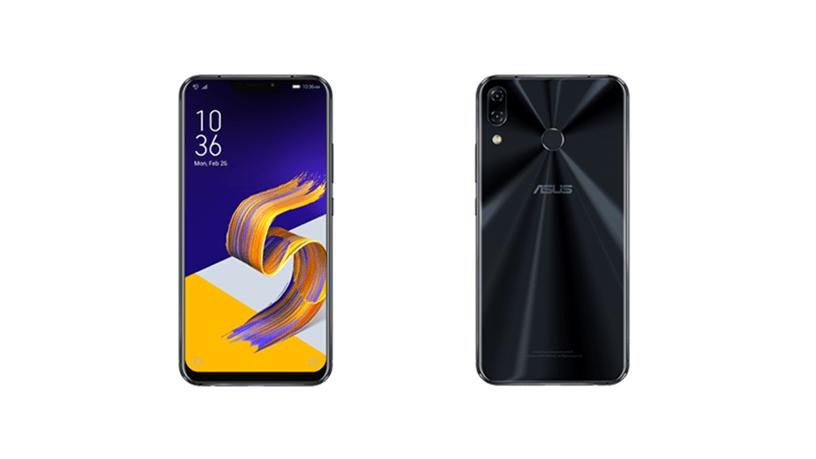 Taiwanese electronics company Asus has revealed its new flagship, the ZenFone 5Z, which borrows some of the key aesthetic features from Apple's tenth anniversary edition iPhone.
The smartphone was unveiled at Mobile World Congress in Barcelona this week.
Both the new ZenFone 5Z and iPhone X have almost bezel-less screens that stretch across the phone, except for a black notch at the top which houses the front-facing camera, speakers and sensors. Both also have their back dual-camera set up in the same way, one above the other on the left hand side.
However, the ZenFone does not do away with a home button and fingerprint sensor, instead placing these at the back.
Asus CEO Jerry Shen told a room full of journalists in a briefing that the company was not copying Apple (with regards to the notch), but rather, giving customers what they want. He predicts other Android device-makers will also begin to follow this trend.
The ZenFone 5Z is powered by the Snapdragon 845 Mobile Platform, which allows for on-device artificial intelligence (AI) and supports speeds of up to 1.2Gbps with Gigabit LTE.
The on-board AI allows for an enhanced camera experience. For example, real-time AI processing lets users perform enhanced AI image recognition and scene detection without the need to access the cloud.
"So, you don't just have a camera, you have a 'smart' camera whose AI recognises up to 16 different types of objects and scenes, ranging from food to sunsets to snow, automatically applying the best photo settings to ensure you get your best possible picture," Qualcomm, the company that produces the Snapdragon chipsets, said in a statement.
"It also learns your photography style by examining all the photos you've taken. When you choose your preference style for a photo, the ZenFone then applies this to your camera's settings in future photos."
The dual camera set-up combined with AI lets users see effects, like blurring the background in photos in real-time while setting up the photo on the phone.
Asus also launched the ZenFone 5 and ZenFone 5 Lite this week. The ZenFone 5 has many of the same features as the ZenFone 5Z but is powered by the Snapdragon 636 Mobile Platform. The ZenFone 5 Lite runs on the Snapdragon 630 platform.
It is not yet known if the devices will be made available in SA, but both should arrive in key markets by April. No price was given for the phones but the ZenFone 5Z is expected to cost less than the iPhone X, which started at around R20 000 last year.