SNAPnSAVE tackles wholesale trade sector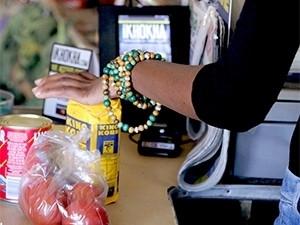 Locally developed cashback coupon app start-up, SNAPnSAVE, is expanding into the wholesale trade sector in a bid to attract and engage independent and informal traders in the South African market.
Mark Bradshaw, CEO of SNAPnSAVE, says a lot of the company's brand partners have been requesting a platform to engage independent traders.
"Many of our brand partners were looking at ways to incentivise independent traders in the wholesale informal sector, and given our track record in formal trade, we knew we could fill this gap. People such as spaza owners will benefit from cashback rewards, regardless of which wholesaler they shop at."
He adds that the R14 million cash injection from tech venture capital fund Kalon Venture Partners and retail solutions company Smollan Group in 2017 facilitated the move into the wholesale market.
The app, available for download from iTunes and Google Play, enables users to browse for special offers and 'book' them. After they have bought the product, shoppers snap their till slip and upload it to claim savings in cash and not points. The savings then go into an e-wallet on the app, which users can have deposited into their account or spend at other shops. A similar procedure is suited for traders.
According to Bradshaw, the app has 400 000 users and has issued close to R7 million in cashback to shoppers, and in turn, helped brands achieve over R160 million in sales in the formal sector. It is hoping to replicate this success in the informal trade.
"The informal trade is a traditionally difficult sector to promote in. We've partnered with SA's biggest manufacturers like Tiger Brands, Kellogg's and Johnson and Johnson to target the informal trade sector. In addition to featuring wholesale products on the app, SNAPnSAVE is distributing a physical broadsheet to further promote their brand partners," explains Bradshaw.
Often overlooked, the South African informal sector is estimated to include 130 000 independent traders. Estimates by the South African Local Economic Development (LED) Network, an online government platform for LED policymakers, value the informal economy at around 28% of SA's GDP, supporting 27% of all working people, and providing goods and services to millions of people on a daily basis.
SNAPnSAVE is not the first app to engage wholesalers and spaza owners on possible incentives. Last year, I Am Emerge, a Johannesburg-based start-up firm, launched the Vuleka app, which aggregates orders for bulk purchases for spaza shops and other small businesses. The app enables owners to qualify for generous discounts from suppliers when they buy their stock in bulk.
Mobile payment services platform MobiCash piloted the MobiSpaza app, where 10 or less shop owners register their spaza shops online, get allocated an escrow account which can be topped up through cash deposits or EFT and through the platform, are able to form a buying group, consolidate funds and then collectively buy from suppliers and get discounts.