SASSA promises glitch-free payments in August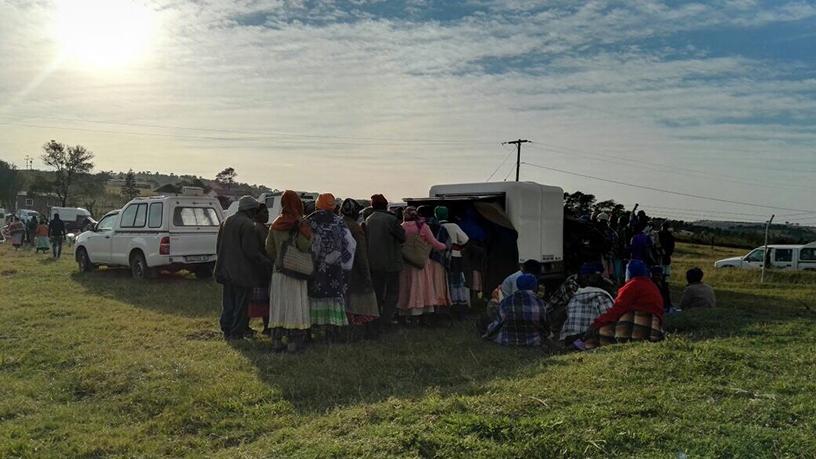 While the July social grants payment cycle got off to a rocky start, the South African Social Security Agency (SASSA) insists it will be business as usual tomorrow.
At the start of the month, SASSA suffered technical glitches that resulted in non-payments of some beneficiaries. Those affected were recipients that access their funds through electronic means like ATMs.
Although it paid money into all accounts, the social security agency explained, beneficiaries could not withdraw their money due to a systems overload.
Ahead of the start of payments tomorrow, SASSA has tried to allay beneficiaries' fears, saying it is ready for glitch-free payments in August.
"SASSA is ready for the August payment cycle at technical and human resource level. This comes after the July system got marred by system glitches that affected 700 000 of the 12 million beneficiaries that SASSA provides with social grants. The problem affected beneficiaries who use the new SASSA gold card," notes the agency.
Mammoth task
According to SASSA, the South African Post Office (SAPO) system could not handle the huge number of transactions that it had to process, even though tests had been done on the system.
In the height of the social grants crisis, SAPO was gazetted as the preferred payment channel for all SASSA grants in a government-led initiative. This meant Cash Paymaster Services (CPS), the entity distributing payments on behalf of SASSA, would cease to be the social grants paymaster.
SASSA has relied on the services of CPS to pay 10.8 million beneficiaries through cash payments, direct deposits and electronic payments. Prior to migrating SASSA grants from CPS to SAPO, there was a lot of scepticism about how the government entity would handle the mammoth task of paying millions of beneficiaries without any interruptions.
In February, Herman Kotze, CEO of Net1, told ITWeb that SAPO needed clear systems in place to ensure smooth payment processes as well as assert how it will maintain the integrity of the biometrics verification systems.
SASSA notes that in order to resolve its system issues it sought the assistance of all institutions working in the banking sector of the economy. "At the moment, the infrastructure linking SAPO and the Bankserv payment clearing house has been massively optimised. The line speed used by SAPO to process transactions now has the capacity to process 160 transactions per second."
Upgraded systems
In time for the upcoming payments cycle, the national postal service reveals it has completed upgrades to its SASSA social grants IT system to counter any further issues.
According to SAPO, the upgrades will allow it sufficient capacity to process grant payments transaction volumes involving social beneficiaries that have migrated to the new gold SASSA card.
"The IT improvements that SAPO has made have increased its processing capacity to better than 160 transactions per second, an improvement of more than 700%, and in line with banking industry standards," it states.
SAPO COO Lindiwe Kwele reiterates: "Our IT systems are ready for the upcoming month-end payments and we are confident that social grant beneficiaries will witness a smooth payments experience.
"Infrastructure upgrades have also been implemented on Postbank's connectivity to Bankserv to improve transaction speeds."
New card facilities
With a September deadline to facilitate a card swap for social grant recipients, SASSA has appealed to beneficiaries to get the new payments card.
"Beneficiaries should ensure that by the end of August, they have acquired the new SASSA card because the old one is expiring in September 2018. The new SASSA card is an improvement of the old card and it does not allow deductions for things such as airtime, loans or prepaid electricity, among others."
According to the social security agency, the new card allows three free cash withdrawals at points of sale, one free withdrawal at the post office per month, free swipes at points of sale and it is accepted all ATMs displaying the VISA sign.
"SASSA is appealing to all beneficiaries in possession of the new SASSA gold cards not to visit cash pay points to claim their social grants from 1 August to 30 September 2018 because the cards don't use fingerprints to verify identity. These cards use a PIN and can be used at ATMs, post offices and merchant stores."
Kwele adds: "It is important for social grants beneficiaries to note that once you have switched to the new gold SASSA card, you cannot use the new card at your previous SASSA pay-point.
"Your social grant money will automatically be paid into the new card and, if you so wish, you can withdraw cash at any ATM, over the till at shops such as Shoprite and Boxer, the Post Office, or you can simply use your card to buy goods at any shops that accept bank cards."
Despite funds becoming available from the first of every month, SASSA has also urged beneficiaries to withdraw their grant monies at their own convenient time as the payment cycle stretches over two weeks until the 15th of each month.