Compulsory coding in school debate continues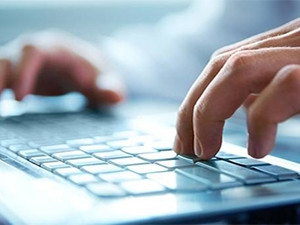 South Africa should consider making coding a compulsory requirement in high schools, to address the IT skills shortage, say training experts.
Chicago mayor Rahm Emanuel recently called on the US president to make computer coding a national requirement to graduate high school in America.
The mayor said he is working towards coding becoming a graduation prerequisite for students in his city by 2018. It will count for a maths, science, or foreign language credit.
Local learning specialist Moira de Roche says this policy should absolutely be implemented in SA too. "For many reasons: coding requires logic, this improves thinking and reasoning skills that are essential. It will also give children a good introduction into IT, and could create a better pipeline of entrants into the profession."
An academic study on the impact of computer programming on cognitive outcomes, published in the Journal of Educational Computing Research, showed students with coding knowledge score higher in various cognitive ability tests.
"IT is pervasive in our lives. Thus there is a growing need for IT products and services. It therefore stands to reason that we should create a much bigger pool of people who have the skills required," says De Roche, who believes it would be better for students to start coding lessons even earlier than high school.
In Australia, the government recently endorsed a new school curriculum that makes coding and programming classes compulsory for children as young as eight.
WeThinkCode, a tech education institution, has said the IT skills shortage continues to hamper economic growth and social transformation in South Africa.
Co-founder Yossi Hasson said it important to have local people who can code. "South Africa (and Africa) needs skilled developers to solve Africa's problems. Talented developers sitting in Silicon Valley or Manhattan don't have the context of our problems so they're not solving them. Their problems are building a better filtering app for your photos, or sending messages to each other that disappear. Our problems are different, and in order to solve them, we need world-class developers inspired to do just that."
Not making the grade
Two computer-based subjects are taught in South African high schools: information technology (IT) and computer applications technology (CAT). IT focuses on programming, and CAT teaches the use of Microsoft Word and similar programs.
De Roche says, with some exceptions, IT taught in South African high schools is not good enough. "There is a lack of teachers who can teach IT, and many of those who can move out of teaching into mainstream IT.
"There are not nearly enough schools in SA that offer IT as a subject - mainly because IT is not on the list of 'approved' subjects for university entrance."
Another problem, notes De Roche, is the Department of Basic Education's recent decision to standardise on the Delphi programming language for the IT subject. "This is a strange decision as Delphi is not used much anywhere in the world, and this will not prepare learners for the world of work."
No need to impose
"Across the broad base of South African high schools, we have still much work to do to lift the teaching of STEM subjects to the desired level. Yes, we need more young people learning these subjects but, no, we do not need to impose coding as a subject," says Adrian Schofield, director and VP of the Institute of Information Technology Professionals SA.
"School subjects must be seen in context - we expect all children to have a grounding in basic subjects so that they can understand and be understood in the world in which they exist.
"As children enter their teen years, we usually expect the youngsters to have identified topics that are of greater interest - do they lean towards arts, language, science or technology, for example. The high school system must then offer the learners appropriate streams and facilities that encourage their preferences and show how to develop careers."
Schofield says, in spite of the growing role technologies play in everyday lives: "Not all of us need to know how code is written.
"Not all of us need to know how music is composed. Not all of us need to know how food is processed. What is vital is that we understand the importance of the mix of knowledge and skills that a community needs to support itself and provide a better future for its descendants."