Fitbit responds to lawsuit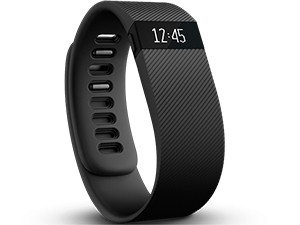 Fitbit has said it does not believe the class action suit filed against it this week in the US has any merit.
The suit was filed over complaints that heart rate monitors sold by Fitbit - the Fitbit Charge HR and the Fitbit Surge - fail to accurately measure user heart rates during intense exercise.
"We do not believe this case has merit. Fitbit stands behind our heart rate technology and strongly disagrees with the statements made in the complaint, and plans to vigorously defend the lawsuit," a Fitbit spokesperson told ITWeb.
"Fitbit is committed to making the best clip and wrist-based activity trackers on the market. Our team has performed and continues to perform internal studies to validate our products' performance.
"PurePulse [Fitbit's heart rate technology] provides better overall heart rate tracking than cardio machines at the gym, as it tracks your heart rate continuously - even while you're not at the gym or working out. But it's also important to note that Fitbit trackers are designed to provide meaningful data to our users to help them reach their health and fitness goals, and are not intended to be scientific or medical devices."
The lawsuit states the Fitbit HR monitors consistently mis-record heart rates by a significant margin, particularly during intense exercise. "Not only are accurate heart readings important for those engaging in fitness, they can be critical to the health and well-being of people whose medical conditions require them to maintain (or not exceed) a certain heart rate," states the suit.
Fitbit was one of the first companies to introduce wrist-based heart rate monitoring. Previously, a chest strap was required to measure heart rates.