SAP Africa to fund studies for women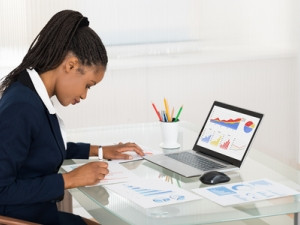 SAP Africa will be awarding five bursaries to women in South Africa to pursue careers in data science. The announcement was made at the launch of the Africa chapter of the Women in Data Science (WiDS) Movement, which aims to inspire more women to pursue and excel in science, technology, engineering and maths careers, particularly in the field of data science.
Brett Parker, MD at SAP Africa, says the ICT sector is among the few that is still showing positive long-term job growth as digital transformation is rapidly changing the world of work.
Parker says by 2020, 80% of all future jobs will be in the science, technology, engineering and maths (STEM) -related fields, offering nearly double the pay of non-STEM related careers, "Yet the participation of women in STEM related fields remains low, even though diversity is a catalyst for driving economic performance and innovation in Africa. The SAP bursary aims to support women pursuing post-graduate qualifications in data science by offering them a bursary that will cover post-graduate studies (tuition and textbooks) in a registered academic institution in the area of data science. Of course, cost will vary across different academic institutions."
In recent years, global technology leaders have been making significant investments in initiatives to support a mix of gender perspectives that can help drive innovation and improve service to customers.
Early this year, Information technology (IT) firms Mint Management Technologies and Pinnacle announced that they are working to establish a professional network to support the career development of women in the IT sector. The network, which is a local chapter of an international initiative, aims to ensure that the industry and companies have access to sufficient skills by encouraging women to pursue careers in technology industries.
Mint HR executive, Lauren Clark says industry cannot say women are under-represented in senior technology leadership roles if there are so few of them entering the field.
"We need to make more female talent available to represent women in technology. There are three grassroots initiatives which have been identified that will be the focus of all IT awareness and encouragement efforts and comprise girls in school, girls leaving school and entering university, and girls leaving university and entering the job market," she says. "Girls across all stages of the education journey should be made aware of the difference that they can make in the technology industry, the abilities and unique traits that they have to offer, and the role models that they can aspire to. Thereby, a vested interest in the technology industry will be nurtured."
The SAP bursary will be available for the 2018 academic year and the graduates will be supported to tap into SAP's ecosystem for employment opportunities.