Libryo to invest funding in developing remote workers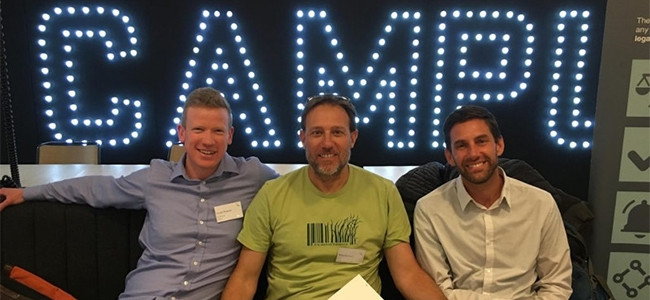 Peter Flynn, co-founder of legal tech start-up Libryo, has confirmed the start-up will hire more developers as well as sales and administrative staff as part of its expansion plans for the coming 18 to 24 months.
The start-up, which hosts an online platform that allows users to solve the persistent issue of regulatory complexity in organisations, was recently awarded $1 million seed funding from investors such as London-based Seedcamp and Nextlaw Lab as well as UK Innovation Hub and Force Over Mass Capital.
The company was co-founded in 2016 by Flynn and two other South African entrepreneurs: Garth Watson and Malcolm Gray.
In an interview with ITWeb, Flynn explained the start-up will work at accumulating more customers across Africa, Europe, North America and Australia through the expansion of its sales team but this does not necessarily translate to having new offices in those parts of the world.
"The notion of having a physical office [in every region] is not appealing to us as a company. When we speak expansion we mean in terms of customers and staff but not necessarily offices. At the moment, we are planning to hire people to assist with sales, developers and administrative staffers as well. We have, however, earmarked Nairobi, Kenya, as one of our fastest-growing markets and if we are to open other offices in Africa, that city would be it."
Libryo has offices in Cape Town and London, and so far in has presence in 50 countries, of which 45 are across Sub-Saharan Africa, including SA, Tanzania, Uganda and Mauritius.
According to a recent Regus survey on remote working, 62% of people in SA work from outside one of their company's main offices for half the week or more. The report states companies are investing in software to facilitate efficient remote working, which increased by 8% from 2015.
Flynn says the company is at a key moment in its business journey as it looks to expand across the world and into other legal domains. "We have seen a key interest in various sectors, such as mining, manufacturing and telecoms."
The funding comes nearly a year after Nextlaw Labs and Seedcamp selected Libryo to receive training, mentorship and investment in a joint global programme.
"We've been really impressed with the Libryo team since our initial investment and are delighted to be following on in this round," says Tom Wilson, investment manager at Seedcamp.
"We see a real demand in the market for their product, as evidenced by their positive traction to date across a number of jurisdictions. We're excited to see the team take the business forward and are confident in their ability to execute on their vision."