Digital banking users to reach 3bn by 2021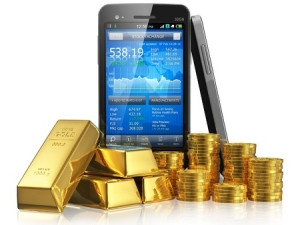 Nearly 3 billion users will access retail banking services via smartphones, tablets, PCs and smartwatches globally by 2021, up 53% from this year.
This is according to a report by Juniper Research titled: Retail Banking: Digital Transformation & Disruptor Opportunities 2017-2021, which found that while traditional banks have so far remained a step behind in delivering innovation and maintaining their competitive edge against new fintech players, the situation is gradually changing.
The research notes that usage of tech devices for banking purposes will continue to rise as consumers increasingly opt for banks offering the convenience of rapid, multi-channel digital services. This means that banks will need to focus on providing a more frictionless digital experience to their customers, especially if they are to remain market leaders, adds the report.
"Technology is currently the big differentiator for all types of banks; including traditional banks and the so-called challenger banks. Investments in banking technology reached record levels in 2016 and traditional banks are expected to focus on digital transformation initiatives", explains Juniper Research author Nitin Bhas.
Juniper predicts that in 2017, big banks will acquire challenger players including tech start-ups and digital-only banks, and this will further accelerate the rollout of traditional players' digital strategy.
The 2016 Nielsen mobile shopping, banking and payment survey shows SA's vast mobile adoption has made South Africans more receptive to making payments, doing banking and shopping on a mobile device.
The survey, which polled 30 000 people with online access in 63 countries, including SA, found South Africans are outpacing global nations in terms of online mobile adoption. In the banking sector, local respondents were particularly responsive, with 67% saying they use their phone to monitor spending and manage finances, compared to 32% of global respondents.
George Kalebaila, IDC senior manager for telecoms, media and Internet of things in Africa, says: "South Africa's banking industry is moving at pace with developed economies in terms of digital transformation, and we expect as the digital ecosystem matures, we will see more and more transactions and services move to the digital platforms, radically transforming the way we interact and conduct our lives.
"And mobility without a doubt is a key driver of this transformation, especially when applied in conjunction with other emerging technologies, such as the Internet of things, analytics, augmented/virtual reality and social media."