Standard Bank rated among best in mobile banking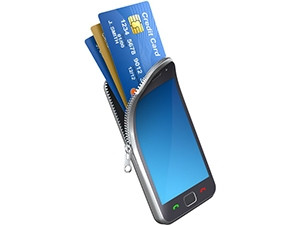 South Africa's Standard Bank mobile banking service has scored 71 out of 100 in Forrester Research's 2017 Global Mobile Banking Benchmark for its functionality and usability.
The results, released earlier this week, analysed the retail mobile banking services of 53 large retail banks from 18 different countries across all six continents.
Spanish BBVA came out in the top spot, scoring 87 out of 100, while Standard Bank was rated 16 out of 53. The global average was set at 63 out of 100.
The report found digital banking teams across the globe have improved. "Particularly with the transactional features by expanding the number of ways in which customers can move money for simple tasks such as person-to-person money transfers mobile bill payments, to more advanced capabilities, such as viewing a calculated safe-to-spend balance, using a voice-activated virtual assistant to find a past transaction, or integrating digital money management tools to provide customers with contextualised digital financial advice," it stated.
Most recently, Africa's largest bank by assets zero-rated its mobile banking app, meaning customers will no longer need data or airtime to use the app.
"As we continue to enable our customers to achieve their 'nexts' by expanding our mobile and digital offerings, our next step was to improve the user experience even further by dropping those added costs, effectively giving our customers greater access to mobile banking solutions," explained Vuyo Mpako, head of digital banking and e-commerce at Standard Bank.
The report found the local bank adheres to what Forrester terms "mobile banking best practices", such as easily downloading the app, completing banking tasks easily via a mobile-optimised Web site, interacting with the bank from wherever clients are, as well as connecting with the bank through emerging touchpoints.
"Most digital institutions stand out for the way they allow users to search for and purchase additional products on their apps. These institutions use the customer's product portfolio, their geographic location and other factors to personalise the in-app marketing promotions and messages," the report highlighted.
However, a local SITEisfaction survey conducted in May placed Standard Bank in third place regarding its digital banking facilities, after Capitec and First National Bank.
Speaking on the placement, Elna Pretorius, co-founder and director at Columinate - the independent insights agency that conducted the survey - said the bank had lost momentum.
"Standard Bank showed great momentum in 2015 when they launched their new site and their app. However, to date they have still been operating two sites - the old and the new. Unfortunately, they are faced with the challenge to migrate their customers to a single user experience," she said.
A Juniper Research report titled "Strategies for Payment Providers: Opportunities, Risks & Competition 2017-2021", indicated global digital payments will reach $3.6 trillion this year.