Digital Cabinet, Computershare develop digital post box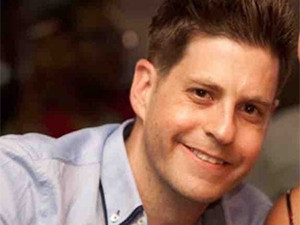 Cloud solutions company Digital Cabinet has partnered with Computershare to develop Ebhokisi, a secure electronic document delivery service that is accessible on a desktop or on a mobile phone.
According to Digital Cabinet, Ebhokisi provides organisations with the tools to communicate simply and effectively with their clients or shareholders, by safely delivering electronic documents such as statements, newsletters, annual reports and confidential client communication, irrespective of the recipient's location.
Targeting large corporates or retailers with a huge client base, the digital post box is connected to Digital Cabinet's Web-based proprietary document management platform. Each end-user accesses their own digital box via an Internet-enabled device. The end-user logs onto the Ebhokisi Web portal with their username and password, and thus gains access to all of their documents, data and services, allowing for bespoke customisation, based on its customers' requirements, says Digital Cabinet.
Ursula Du Plooy, sales and marketing director of Computershare, says through the partnership, Computershare brings on board its shareholder clients, while Digital Cabinet develops and manages the document delivery service.
"Computershare manages the communication channels of 1.5 million shareholders on behalf of the JSE-listed companies. We approached Digital Cabinet and asked them to develop an electronic way of sending sensitive documents to our shareholders.
"Ebhokisi is an affordable and efficient way to communicate regularly with shareholders without the complicated process of having to download documents and signing up to access each delivery. In cases where insurance companies request specific products for their policy-holders, Digital Cabinet is able to customise the digital post box based on client requirements," explains Du Plooy.
In the past, she adds, Computershare experienced many challenges sending communication through the post as the documents would get lost or be delivered late. It also costs a fortune to physically send communication on a regular basis.
Daniel Kritzas, CEO of Digital Cabinet, says the company has been working on developing the digital post box platform since 2007.
"Ebhokisi is not an e-mail delivery service, nor is it intended as an all-purpose e-mail replacement. Its purpose is to facilitate document distribution, and to provide additional value to customers and end-users in the form of customised workflow, reporting and business intelligence. There are many companies out there which send out electronic statements in the form of e-mail or other online delivery service; however, in most cases, the communication is one-sided and the e-mail doesn't provide any form of analytical information," he notes.
If a company sends out a million statements, Ebhokisi is able to provide information about the number of views. The software is powered by Digital Cabinet, using a PHP backend, through a relational database management system, continues Kritzas.
"E-mail oftentimes has firewalls which block recipients from receiving some mail, and you never know if it's reached the recipient. The service is equipped with meta-data-enhanced document tools, unlimited archiving and complete audit trails. In terms of security measures, we have a multi-layered advantaged encryption, we go through bank level security checks, and we are POPI compliant," he concludes.