Asus strengthens SA growth strategy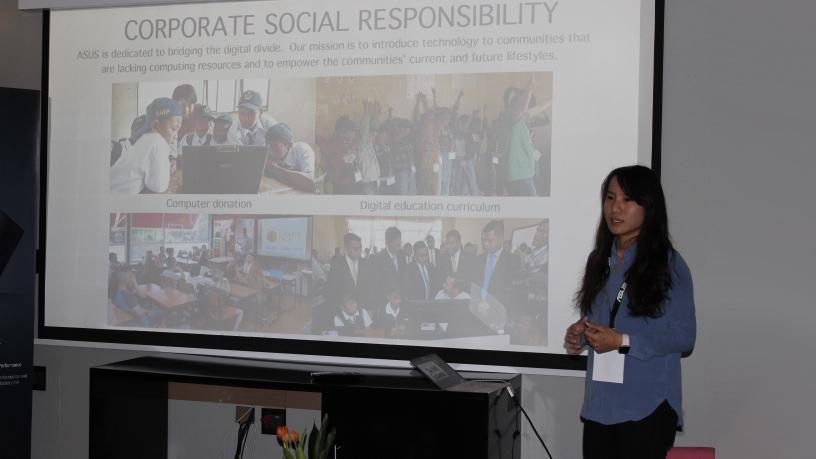 Taiwanese multinational computer and phone maker Asus is working on a new growth strategy in efforts to become one of the top three best-selling PC brands in SA.
The company, which has been operating in SA since 2012, says it has strengthened its partnerships with resellers and distributors in the competitive South African PC market.
Asus, which has an 8.1% market share in SA, says in the next two quarters, it hopes to increase its PC sales as part of its strategy to be ranked among HP, Lenovo and Dell, which are currently the top three leading PC manufacturers in SA.
Speaking at an Asus media breakfast on Friday, Jasmine Lin, country product manager and marketing head for Asus SA, explained: "SA is an aggressive market to operate in; however, we have tightened up our local operations and strengthened partnerships with distributors, which include Mustek, Rectron, Pinnacle and Tarsus Technology Group.
"Through the distributors we have developed strong relationships with the big five resellers in SA: Game, Incredible Connection, HIFI Corp, Dionwired and Makro. Our focus is on delivering high-end laptops and notebooks to the local market at more affordable prices than our competitors."
Asus laptops and notebooks, according to the company, are designed to give the user an immersive multimedia experience, powered by seventh-generation Intel Core processors and quality audio-visuals. It also has a gaming laptop series, the Asus Republic of Gamers range, targeted at e-sport fans.
Discussing expansion plans in Africa, Eugene Taljaard, key account manager at Asus SA, said it will initially focus on the Southern African Development Community (SADC) region.
"We are looking to expand into the SADC region and establish partnerships with key distributors there. The only thing that may pose a challenge is establishing warranty and service centres in those countries, so that may be delayed. However, our plans to expand to other African countries are definitely in the pipeline."
PC sales growth
According to IDC's latest PC shipment report, the traditional PC market (desktops, notebooks and workstations) in Europe, Middle East and Africa (EMEA) posted a 4.1% year-on-year growth in the second quarter of 2018, totalling almost 17 million units.
"Notebook shipments returned to positive growth (4.7%) after recording flattish results last quarter, thanks to a solid commercial performance. Desktops saw growth for the second quarter in a row (2%), driven by the tail-end of deal fulfilments," notes IDC.
Lin explained that while 2017 saw the biggest decline in PC shipments globally, 2018 is indicating the strongest growth since 2014, especially within emerging markets.
"Local PC sales took a significant knock last year due to SA's tough economic climate; however, we are anticipating an increase in local sales this year, especially among first time PC owners.
"As an emerging market, SA is indicating faster growth of PC sales than countries in developing markets that have a wider population of PC owners. With more South Africans realising the need to own a laptop or a notebook, we have introduced a range specifically targeting first time buyers."
According to IDC, the overall PC market in the CEMA region recorded a year-on-year increase of 6.1%, while in the Western Europe, the overall traditional PC market grew by only 2.9%.
Taljaard explains: "While more consumers are increasing their purchase of smartphones, this is viewed more as a status symbol than anything.
"From a work requirement point of view, smartphone sales do not pose a threat to PC sales because smartphones will never completely replace a laptop; there will always be a need for a laptop. This is partly why we are keeping up with the mobility trend by introducing a two-in-one notebook device with detachable screens.
"From a gaming perspective, we are hoping to see more growth in sales of gaming devices as the e-sports market continues to grow in SA."