Payments: Immediate challenges, long-term implications
The seismic shift caused by the COVID-19 pandemic has created a host of uncharted challenges as well as magnified obstacles in the payments industry.
By now, there's no question that the COVID-19 pandemic has dramatically changed the payments ecosystem.
While there's been a lot of buzz around the nascent trends that have emerged in the industry, the unprecedented pace of change is actually what's proven to be the most significant.
McKinsey's latest Global Payments Report echoes these sentiments, saying change in the industry has taken place four or five times faster than before.
"Overall, the crisis is compressing a half-decade's worth of change into less than one year − and in areas that are typically slow to evolve: customer behaviour, economic models and payments operating models," noted the report.
This seismic shift has created a host of uncharted challenges as well as magnified obstacles in the payments industry.
McKinsey's report says the shift has "put all actors on the payments landscape under pressure to transform and adapt in order to preserve their positions and results".
Regulation, data encryption and fraud prevention are among the biggest hurdles being faced by the industry.
The pandemic-led shift in consumer behaviour has caused significant changes in the way people pay, resulting in a marked shift in the adoption of alternative payment methods over cash.
McKinsey's report predicts global cash payments will decrease 69% in comparison with 2019. This is equivalent to four to five times the annual decrease in cash usage observed over the last few years.
In contrast, contactless alternative payment methods like digital wallets, buy now pay later (BNPL), mobile payments and instant-payment-based solutions, are on the rise and playing a key role in accelerating cash substitution.
The pandemic-led shift in consumer behaviour has caused significant changes in the way people pay.
COVID-19 has been an unlikely catalyst for growth of the BNPL sector as consumers demand flexibility and control when it comes to the way they pay. This is against the backdrop of a constrained local and global economy.
This has translated into Payflex seeing a 10X increase in shoppers using the BNPL payment solution in 2020, with shoppers using the interest-free payment plan to manage cash flow. What we're seeing is that consumers are growing increasingly debt averse, and are rather drawn to payment methods that offer them responsible, interest-free ways to pay.
In a South African context, the consumer shift to alternative payment methods is being accelerated by constrained economic conditions and a move away from traditional credit. A recent survey by TransUnion found the average South African owes R18 292 on their credit card account.
At the same time, disposable income contracted 49.7% in the second quarter, according to the Parliamentary Budget Office, citing data from the Reserve Bank.
No looking back
Once viewed as a convenience, digital payments have become a necessity, with the pandemic proving to be a massive boon for the payments industry.
BCG's Global Payments 2020 report found payments revenue globally could soar to $1.8 trillion by 2024, from $1.5 trillion in 2019, lifted by the continued transition away from cash, sustained strong growth in e-commerce and electronic transactions, and greater innovation.
Similarly, The World Payments Report 2020 from Capgemini found invisible payment methods (non-physical payment processes) are on track to generate $78 billion in transactions by 2022.
And if the last few months are anything to go by, this is just the tip of the iceberg for the payments sector. Safety, convenience and flexibility will become non-negotiables for consumers, irrespective of the channel they choose.
And those merchants who have remained nimble, as well as added a layer of personalisation to their offering, have not only unlocked new opportunities, but will continue to set themselves apart in what is fast becoming a highly-crowded industry.
These elements will be key for those looking to future-proof themselves in the post-COVID-19 landscape.
As McKinsey's report notes: "The real challenge − as well as the real opportunity − lies in embracing the acceleration of change."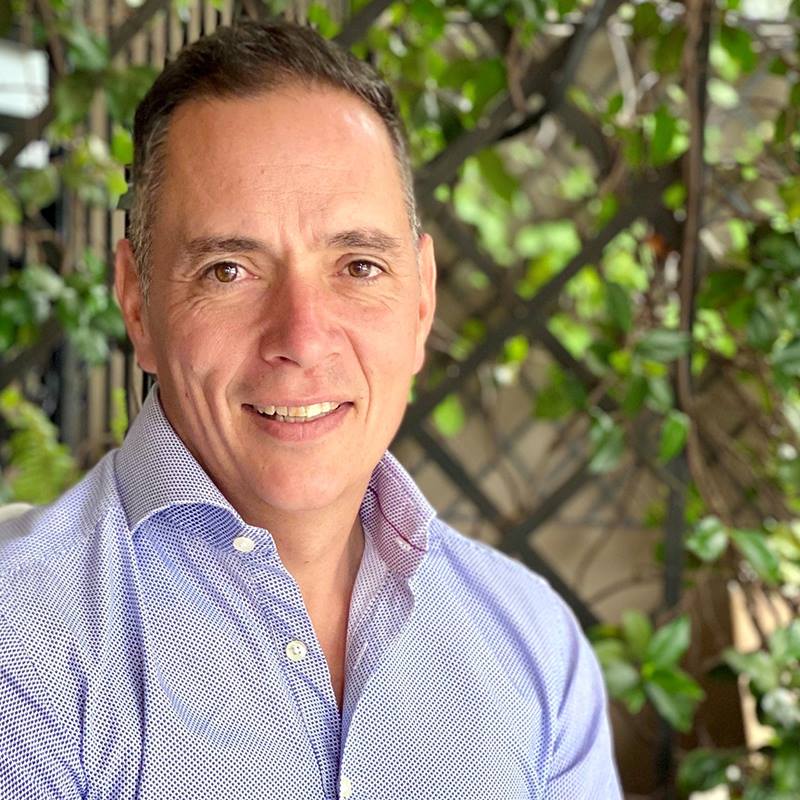 Commercial director at buy now, pay later fintech Payflex
Derek Cikes is commercial director at buy now, pay later fintech Payflex. He brings in-depth knowledge, experience and insights into the payment fintech and digital space, as well as the retail and e-commerce environment. His 21 years of financial services experience in building successful partnerships at Hollard for the banking, retail and motor industries plays a key role in delivering creative value for Payflex retail and industry partners.