Wearables market shifts to connected clothing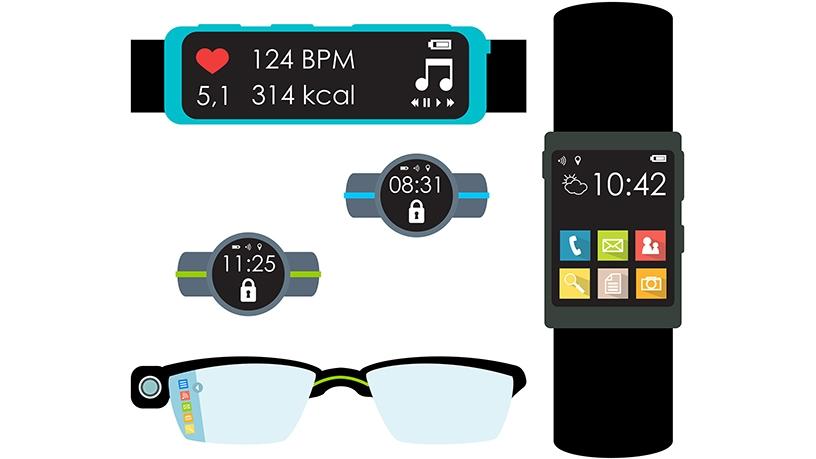 The wearables market has begun to shift away from wrist-based devices, such as smart watches and fitness trackers, to other device categories, such as connected clothing.
This is according to a new study from Juniper Research, Smart Wearables: Competitor Strategies, Opportunities & Forecasts 2018-2022. The research forecasts that other device categories, outside of smart watches, are set to grow rapidly, while smart watches and fitness tracker sales will slow over the next two years.
"The connected clothing sector is going to be the fastest growing wearable sector, regarding shipments, over the next two years, clocking in 102% compound annual growth rate (CAGR) driven by developments in conductive fabric and suitable software," says the research.
"Other categories, such as smart glasses, will represent 98%, smart jewellery at 55% while 'hearables' will come in at 31%. Smart watches and fitness tracker sales are expected to slow down over the next two years, representing 31% and 6% CAGRs.
"Despite the market currently being dominated by smart watches and activity trackers, with 137 million devices expected to be shipped in 2018, growth will slow to shipping almost 190 million by 2020 as the lifecycle of devices lengthens, fewer new features are developed and a software focus delays repeat purchases."
The study further found the total global smart wearables market will reach nearly 350 million devices shipped by 2020.
In demand
Meanwhile, the International Data Corporation's (IDC's) Worldwide Quarterly Wearable Device Tracker found the worldwide wearables market continued its upward trajectory in both the fourth quarter and full year 2017, with total shipment volumes reaching new records.
According to the report, total volumes for the quarter reached 37.9 million units, up 7.7% from the 35.2 million units shipped in the same quarter a year ago. For the full year, total wearable device shipments stood at 115.4 million units, up 10.3% from the 104.6 million units shipped in 2016.
"The 10.3% year-over-year growth in 2017 is, however, marked as a decline from the 27.3% growth we saw in 2016," says Ramon T Llamas, research director for IDC's wearables team.
"The slowdown is not due to a lack of interest - far from it. Instead, we see numerous vendors, relying on older models, exit the market altogether. At the same time, the remaining vendors - including multiple start-ups - have not only replaced them, but with devices, features and services that have helped make wearables more integral in people's lives. Going forward, the next generation of wearables will make the ones we saw as recently as 2016 look quaint."
The report further highlights that interest in smart watches continued to grow, with the Apple brand being well-positioned to capture demand.
Data from Statista, a statistics portal, indicates revenue in the wearables segment in South Africa will amount to $46 million in 2018. Revenue is also expected to show an annual growth rate of 1%, resulting in a market volume of $48 million in 2022, while user penetration is forecast at 4.2% in 2018 and is expected to hit 5.3% in 2022.
Nakul Dogra, a senior research analyst at IDC Middle East and Africa, notes the region's wearables market is going through a major transformation. "Indeed, we are seeing an evolution of the market from fitness bands to smart wearables such as watches, ear-wear and clothing.
"The next wave of growth will stem from adoption by value-seeking customers and from existing fitness band owners looking to upgrade to smart watches now that they offer a better value proposition. Wearables vendors should focus on effectively utilising the data captured by the sensors on these gadgets so that the day-to-day tasks performed by users can be made more straightforward and less time-consuming."
Research author James Moar adds that the other segments may, however, struggle to monetise data services, which consumer fitness and smart watch services are already producing revenue for.
"A key challenge for wearables is to provide a concrete benefit or unique data. All our top growth segments either provide in-depth data from specialised form factors, or benefits that do not involve data at all."