Clothing, ear-based wearables to grow to 30m in 2022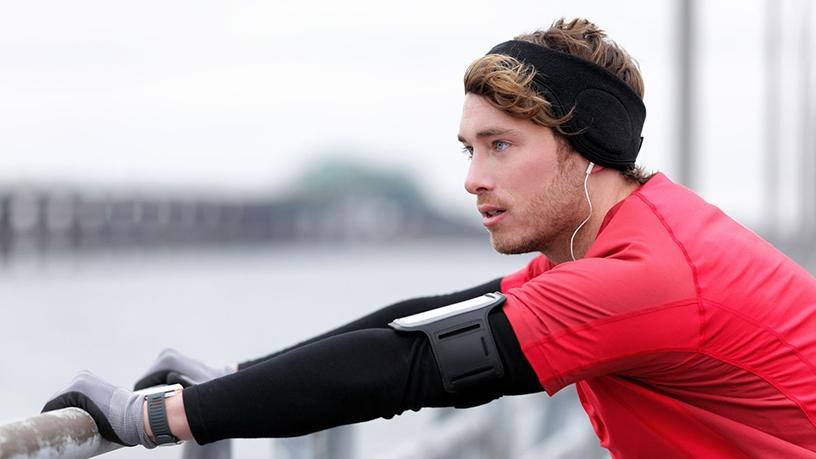 Specialised fitness wearables integrated into clothing and ear-based 'hearables' will grow from an expected 4.5 million shipped in 2018, to nearly 30 million in 2022.
This is according to a new research report from Juniper Research titled Health & Fitness Wearables: Vendor Strategies, Trends & Forecasts 2018-2022. The report predicts that specialised fitness wearables integrated into clothing and ear-based 'hearables will indicate an increase of more than 550% by 2022, while conventional activity tracker shipments will only grow by 20% in that time.
Juniper expects healthcare wearables to make up under a third of all of the sector's devices in use by 2022, as regulation slows roll-outs and keeps prices high.
Furthermore, the research reveals that as detailed metrics become widespread among all vendors, lifestyle tracking leaders such as Fitbit and Huamiwill decline in market share.
"Healthcare usage has long been the goal of many wearables manufacturers," explains research author James Moar. "However, more research needs to be done on activity tracking in order to make typical wearables data clinically meaningful to healthcare professionals."
The key battleground for fitness wearables, according to Juniper, is now data, which will ultimately become device-agnostic, thanks to initiatives like the Suunto's Movesense platform. However, due to a lack of consumer interest, Juniper expects fitness software and services revenues to remain under $200 million per annum over the next four years.
Multimedia hearables (hearables focused on providing audio) will be the leading category, and a key platform for digital assistants, with over 80% having a voice assistant like Siri or Alexa, it adds.
Research firm Markets and Markets expects the hearable devices market to be worth $23 billion by 2023, growing at a compound annual growth rate of 9.98% between 2017 and 2023. It says the growth of this market is mainly driven by the growing demand for smartphones as a source of entertainment; consumer preference for wearable and portable devices; increasing demand for health monitoring applications and hearing aids as well as high investment in research and development for hearables by original equipment manufacturers.
IDC's Worldwide Quarterly Wearable Device Tracker predicts the wearables market is forecast to maintain a steady pace of growth with shipments expected to reach 229.5 million units in 2021, resulting in a five-year compound annual growth rate of 17.2%.
"We expect the most innovation and development in the wearables market to take place on the wrist," says Ramon T Llamas, research manager for IDC's Wearables team.
"It's the ideal location for users to collect, view, and interact with data and applications, and the point to execute tasks like responding to notifications or communicating with other people and devices. Layer on top of that varieties in style, design, segment, and feature set, and wrist worn wearables are poised to remain well out in front of the market."
Other factors fuelling growth in the wearables market will be the inclusion of cellular connectivity along with improved sensors and algorithms. Not only do these technologies provide increased accuracy, but they also make it possible for companies to sell wearables through new channels and more importantly, to new customers, says IDC.