VR, AR reality headset sales to reach new high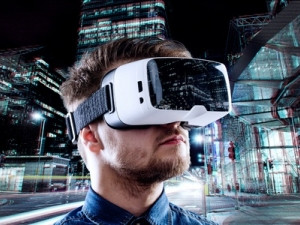 The combined augmented reality (AR) and virtual reality (VR) headset market is expected to reach 13.7 million units by the end of 2017.
This is according toInternational Data Corporation's (IDC's) Worldwide Quarterly Augmented and Virtual Reality Headset Tracker. The report forecasts the combined AR and VR headset market will grow to 81.2 million units by 2021, with a compound annual growth rate (CAGR) of 56.1%.
According to the report, VR headsets will account for more than 90% of the market until 2019, while AR will account for the rest. Recent price reductions across all the major platforms, plus new entrants appearing in the next month, should drive growth in the second half of 2017 and will help to offset a slow start to the year, says IDC.
"AR headset shipments today are a fraction of where we expect them to be in the next five years, both in terms of volume and functionality," says Jitesh Ubrani, senior research analyst for IDC Mobile Device Trackers.
"AR headsets are also on track to account for over $30 billion in revenue by 2021, almost twice that of VR, as most of the AR headsets will carry much higher average selling prices with earlier adopters being the commercial segment. Meanwhile, most consumers will experience AR on mobile devices, although it's only a matter of time before Apple's ARKit- and Google's ARCore-enabled apps make their way into consumer-grade headsets."
Tom Mainelli, VP of devices and AR/VR at IDC, says although VR has suffered from some unrealistic growth expectations in 2017, the VR market is still growing at a reasonable rate.
"New products from Microsoft and its partners should help drive additional interest in the final quarter of this year. As we head into 2018, we'll see additional new products appearing, including standalone headsets from major players, and we expect to see a growing number of companies embracing the technology to enable new business processes and training opportunities."
A Juniper report, Virtual Reality Markets: Hardware, Content & Accessories 2016-2021, reveals smartphone VR will claim over half of VR device shipments by 2021, but only 7% of hardware revenue.
"There will be nearly 60 million smartphone VR headsets shipped in 2021, an increase of around 240% on the 16.8 million shipped in 2016. We estimate shipments of VR headsets will grow at a swift 99% compound annual growth rate between 2015 and 2020, pushed by freemium and lower-priced content," according to Juniper.
Wearing a computer screen on your face seems like something only a gamer or tech enthusiast could love. But headsets, and other devices that create virtual or augmented reality experiences are showing up in places other than labs and gaming centres, says Deloitte.
"Worldwide revenue from AR/VR will grow from $5.2 billion in 2016 to $162 billion by 2020 with big companies far outside the world of consumer entertainment testing and deploying AR and VR equipment in a wide range of work-related applications," notes Deloitte.