Social media - a future GRC tool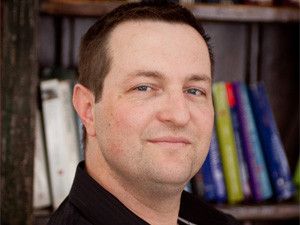 Social media is not just for the marketing department - in future, it could play an important role in risk management.
So says Paul Jacobson, director at WebTechLaw, who adds that while South African companies have very mixed approaches to social media, it's a channel that will make its way into the workplace whether companies like it or not.
"Seeing social media as a separate discipline is problematic. Social media is just another communications channel," Jacobson says. "While it definitely changes how, when and with how many people you can share information, it is basically a networking and information tool."
Jacobson says local enterprises take very varied approaches to social media. Depending on the type of business, they may block access completely, or they may embrace it. But with a new generation entering the workforce and expecting to be always on, in addition to an increasingly connected and social business environment, all businesses will have to consider when and how they will adopt a social media strategy, he says.
Banning social media may well be overkill, he notes. Companies concerned about reputation management could instead set guidelines for staff, decide who should be authorised to speak to the public, and define their accreditation processes.
A factor often overlooked in social media, says Jacobson, is its potential benefits for the board. Currently, social media management tends to fall under marketing efforts. However, its ability to deliver real-time information on public perceptions, which could impact a company's share price, are important for top management too.
"Social media should not just be seen as a 'fun thing' or a 'marketing thing'. Boards also need to know what stakeholders and the public are saying. Companies are relegating this to marketing, but boards should pay attention to social media too, because changes in public perception could affect their share price. They should be aware of developments that could impact them and should know what staff are saying about the company."
Reputation management in future will have to include monitoring of social media too, Jacobson says. One disgruntled customer, complaining online in the right way, could spark a viral wave that has serious repercussions for a company. This news has to be tracked and monitored by people able to understand the dynamics of the medium, flag potential problems, and predict their possible risk implications, he says.
"This keeps coming up - you find the perfect storm for that particular meme, it goes viral, and it can have unexpected impacts on a company's share price." As an example, Jacobson cites the 'United Airlines broke my guitar' incident, in which Canadian musician Dave Carroll wrote a song about how the airline had broken his guitar. The song spread online and became a major embarrassment for the airline.
Jacobson says reputation management needs to be integrated with overall organisational risk management; and social media management should have the right parameters set up for monitoring risks and overall public sentiment as part of this.
"If someone isn't paying attention, they could find themselves in trouble," he notes.
Paul Jacobson will address ITWeb's upcoming Governance, Risk and Compliance conference, at The Forum in Bryanston, from 6 to 13 March. For more information about this event, click here.