Labour dept takes over EOH staff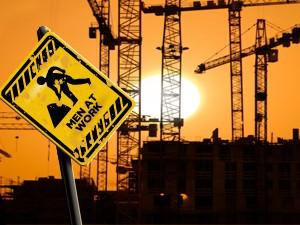 The Department of Labour (DOL) has taken over 96 employees from JSE-listed EOH as an outsourcing contract comes to an end.
The transfer of staff follows "months of protracted negotiations", after a 10-year agreement came to an end, a departmental statement says.
The department's original contract was with Siemens, and was inherited by EOH when it bought Siemens Information Services, in November 2012. The contract, which came to an end last November, was initially for R1.2 billion, and then controversially inflated to R2 billion, before taking into account the cost of termination support.
Acting DG Sam Morotoba said the department had looked at various options to continue ICT services after the termination support period came to an end.
EOH's inherited contract included the provision of operational and infrastructure services such as local area network, desktop, data centre facilities, support, maintenance, licensing, hardware, software and improvement services such as systems build, enhancements, support and maintenance, the department has said.
Morotoba says the department was obliged to take over some of the staff when the contract came to an end. The parties and EOH had previously spent months in talks over the department possibly taking over as many as 230 staff, which would add R12.4 million a month to its wage bill, according to the department.
Same deal
The employees were originally employed by the department before moving to Siemens in 2002, when it was awarded the contract, and were later transferred to EOH when it bought the Siemens unit.
According to the statement, the parties have now agreed the DOL will only take over those employees who were directly involved in providing IT services, while those who were contract employees or involved on other EOH deals were not moved over.
In terms of the Labour Relations Act, all those who are transferred have to move under the same terms and conditions, and retain their pension funds and accrued leave.
Page Boikanyo, departmental spokesperson, says the additional staff will not add to the DOL's cost base as it replaces the amount paid out for the contract. However, the administrative cost of moving the staff is R42 million a year.
EOH will be wrapping up outstanding deliverables, at no extra charge, until May, says Boikanyo. The department is now focusing on integrating staff.
In February 2011, the IT contract between Siemens and the department was put under investigation due to non-delivery, among other issues. An exit plan, which should have been developed in 2003, was only finalised two years ago.
EOH does not comment on contracts with clients.