Wahi helps users find physical storage space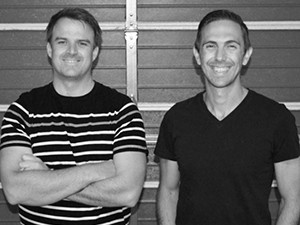 Cape Town-based start-up Wahi aims to become the go-to platform for finding physical storage space, with a specific focus on commercial storage providers.
The company targets people looking for and those willing to rent out physical storage space. However, Wahi says its focus is on commercial storage providers more than homeowners.
Wahi, meaning 'get' in Swahili and 'space' in Maori, is a Web-based platform that allows users with available space to list and those seeking space to search for an ideal solution. It facilitates a messaging service for users to contact storage providers directly and schedule drop-offs.
With the platform launching last week, co-founder and CEO Michael Hodgson says he founded the company last year with his partner Daniel Bailey, who developed the platform and also acts as CTO.
The platform is similar to Sxuirrel, another local storage finding start-up established by a group of University of Stellenbosch students, which shares similar ambitions but focuses on university students and homeowners.
"There's always a need for storage. It's across the age spectrum. Our focus will be on the urban areas around SA, starting with Cape Town, then gradually moving to Johannesburg and Durban. We are targeting high-density living areas for the residential aspect.
"Our main focus though is on the commercial side as we believe it's going to be the blueprint of our business. We are targeting commercial warehousing space," says Bailey.
The company hopes to release a mobile app soon to complement its Web site. It charges a percentage based service fee of 17.5% and has also integrated a third-party payment solution within the platform.
Wahi has about 30 to 40 storage providers listed on its platform. "Our job is to create as much awareness as possible. That is the challenge of any small business or start-up... I think given the fact that we've been on the market for two days, we are exactly where we wanted to be," says Bailey.