Schneider, French Ministry unveil second education centre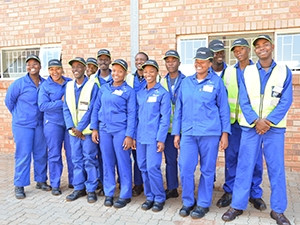 Energy management and automation giant Schneider Electric has partnered with the French Ministry of Education and the Sedibeng College to launch the second French South African Schneider Electric Education Centre (FSASEC) in the Vaal.
According to the company, the primary objective for the establishment of the centre is to bridge the gap between industry and vocational training in the field of energy. The centre will be providing practical skills training to previously disadvantaged students who are interested in becoming artisans, technicians and electricians, using Schneider Electric's latest technology offerings and equipment.
The launch forms part of three FSASECs which Schneider Electric has established in conjunction with the Schneider Electric Foundation, the French Ministry of Education, Higher Education and Research.
"These training centres represent our ethos towards sustainable development and making a positive impact in the countries that we operate in," says Zanelle Dalglish, sustainable development leader for Schneider Electric Southern Africa.
"Through attentive vocational training, we hope to teach innovative technologies to both junior and senior technicians in the relevant disciplines. Furthermore, these technicians will be exposed to internationally recognised learning programmes," adds Dalglish.
Schneider Electric says the FSASEC's characterise the commitment the global company has in investing in education for previously disadvantaged youths, as well as fostering skills development in the fields of energy. The launch of the centre is part of Schneider Electric's partnership agreements that were signed in March 2016 with several other key institutions of higher education, for the establishment of more FSASECs throughout the country.
"Our partnership with the French Ministry will enable the college to further equip students and teachers to learn under favourable conditions that encourage the support of their skills development in the engineering field," notes M Makwa, senior lecturer, Engineering Studies, at Sebokeng TVET College.
Schneider Electric and its partners aim to train over 1 000 students in SA through the various FSASECs, according to the company.
"Newly born SA is characterised by new developments, including educational developments. The National Qualification Framework is one of such developments established to enhance the quality of education and training. The Sebokeng Campus offers two major streams - business and engineering studies," concludes Makwa.