Bytes People Solutions, Lithium Technologies join forces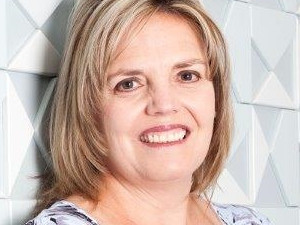 Bytes People Solutions has partnered with Lithium Technologies to sell, implement and integrate Lithium response for customer service environments.
Lithium is a software products and solutions company specialising in online communities, social media management and online research. In addition to providing a platform to foster trust between brands and their clientele, the company also provides analytics that help organisations gain a deeper understanding of their customers and their behaviour.
Madelise Grobler, MD of Bytes People Solutions, says the business process outsourcing company is excited to welcome Lithium into their range of product offerings.
"Our team has been researching and investigating various product interventions that can integrate all customer social engagements into one single platform. And then we found Lithium and the search was over.
"Customers have extremely high expectations for their brand experiences, including instant and constant responses through social channels, questions answered, problems solved and their loyalty rewarded," she explains.
Lithium solves this by helping businesses implement a total community strategy, which allows brands to engage and connect with customers, partners, and other influencers at scale across the social media landscape, she adds.
Misha Logvinov, chief customer officer and SVP of Business Development at Lithium Technologies, says: "This partnership allows the company to continue its commitment to help brands build trust and loyalty with their customers, while achieving real business objectives.
"Bytes People Solutions' broad base of national contact centre solutions and clients made the decision to collaborate a swift and simple one," he adds.
Grobler notes customer experience dominates the services industry and it's become vital for companies to manage the complexity of their customer engagement across multiple channels.
"Bytes People Solutions remains dedicated to finding and offering innovative product and service solutions to keep companies ahead of the customer experience curve. One of Lithium's most compelling features is its rich set of APIs with complete integration capabilities," she concludes.