Gauteng develops ICT strategy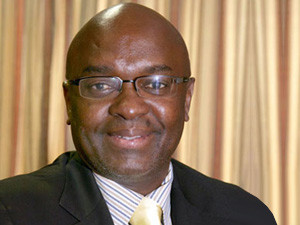 The Gauteng Department of Finance has developed a "comprehensive" ICT strategy to provide universal broadband and increase skills capacity.
This is according to a statement the department issued on the back of an auditor-general's report that found the province has not been serious enough in driving IT commitments, which has led to concerns over security and the integrity of key financial data at many departments and entities.
Gauteng, the country's economic hub, is SA's most populous province, accounting for 23.7% of all South Africans, and is home to 12.3 million people, according to the most recent census.
The AG's recently-released general report on provincial audit outcomes, for the 2011/12 financial year, found there is a lack of accountability in getting key systems and processes in place, leading to no improvement in IT systems and policies in the province. The report flagged issues such as IT governance, security management, user-access management and IT service continuity.
Broadband for all
The finance department's new mandate, as determined by the province's executive committee, "is to bridge the digital divide that exists in our society and address ICT infrastructural challenges" faced by its departments, notes the statement.
The province's legacy challenges include aging ICT infrastructure and a shortage of specialised ICT skills, such as enterprise resource planning and systems development. "These areas are important in ensuring that we deliver on our broader mandate of giving citizens access to uninterrupted services," it says.
To address these challenges, the finance department has developed a "comprehensive" ICT strategy for the province. The strategy, which was not detailed, aims to provide universal access to broadband for citizens, business and government institutions.
In January, Gauteng's ambitious broadband project, which aims to provide coverage to 95% of citizens, finally kicked off, with a tender calling for the development and maintenance of a province-wide broadband network that will incorporate 1 600km of high-speed fibre.
The objective of the bid is to enable the provincial government to achieve strategic broadband objectives under its Gauteng Link (G-Link) project, which includes digital inclusion. G-Link, previously known as the Blue Umbrella project, has been on the cards since around 2008, but stalled over recent years.
The province-wide network is also set to incorporate the floundering Gauteng Online project, which sought to get schools connected. Earlier this year, a tender was issued for the next phase of the project, but later withdrawn after the province decided to roll it into the network project.
Gauteng will also focus on building the network infrastructure and information super-highway to encourage the "development of advanced workforce with better ICT skills and, most importantly, increase the ICT skills capacity within the public sector".
Gauteng MEC for finance Mandla Nkomfe said in his recent budget speech that, moving towards 2055, Gauteng seeks to roll out "massive infrastructure" programmes, such as building of roads; building of and refurbishment of schools and hospitals; and connecting people through the Gauteng broadband initiative.
Skilling up
Most of the provincial Department of Finance's budget will focus on improving ICT infrastructure and funding the ICT strategy outcomes. "The goals are to achieve high productivity, province-wide connectivity and enhanced ICT skills capacity."
Some of the targeted beneficiaries of these initiatives are large firms, as well as small and medium enterprises and ordinary citizens. It aims to trim communications costs by rolling out fixed ICT and mobile broadband infrastructure.
"We will also provide online learning in every primary and secondary school classroom as a means of increasing SA's future competitiveness and laying the foundation for ICT innovation and sector development," says the department.
It has also invested in a "world-class" security operations centre and a fully operational network operations centre (NOC), both of which proactively monitor its operating systems. "The NOC provides an early warning system to the provincial government in the case of security threats."
Missing elements
However, the statement did not address specific audit concerns, such as the lack of a provincial IT governance framework. The AG also found password settings were inadequate and security systems were not always updated.
"These deficiencies could lead to unauthorised access to the network, operating systems and ultimately application systems, thereby jeopardising integrity of data."
Eleven departments had findings regarding user access management due to the non-implementation of policies by the Department of Finance for transversal systems, which led to users being created on the system without supporting evidence, and terminated staff not being removed from the system quickly enough, noted the AG. There was also a lack of monitoring of powerful user access.
The AG also notes that, with the exception of the Department of Roads and Transport, all departments did not have disaster recovery plans. Of the 11 departments, seven had either not developed plans, or these were outdated, while four departments' plans were not tested and had no alternate recovery site data and system restoration in the event of a disaster.
"The deficiency noted could render departments unable to continue operations during disasters, which could negatively impact service delivery and financial reporting."